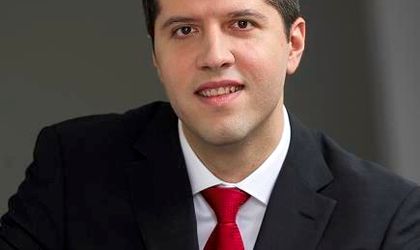 IT&C integrator Teamnet was awarded by the Romanian state a contract of nearly EUR 47 million, including VAT (RON 212.4 million, including VAT), to convert land registry documents in nine counties into digital versions, on behalf of the National Agency for Cadaster and Real Estate Advertising (ANCPI).
"Following this tender, ANCPI will have easier access to information about properties (which can be found in the land registries) for the personnel in each ANCPI office, the preservation of information contained in the land registries at the moment written on paper, which is continually degrading due to direct consultation, as well as the use at real value of software applications used in the ANCPI offices by loading digital data resulted following the conversion process in the existent data base," according to the task book.
Teamnet International submitted the offer as part of a consortium that also includes XOR IT Systems and Free Dreams, Star Storage and Intrasoft International. The consortium will be turning land registry papers in Alba, Arad, Bihor, Bistrita-Nasaud, Brasov, Caras-Severin, Harghita, Mures and Timis into digital documents.
The other contenders in the tender were UTI Group and the Romanian Soft Company.
Teamnet has come to media attention in the past couple of days when it emerged that the company provided the Special Telecommunications Service (STS) with the software solution that allows to trace any emergency call on the map within five seconds.
When asked by the media in the case of the aircraft crash in the Apuseni mountains that killed two people, the pilot and a student, while the other members of the medical staff were seriously injured. It took more than six hours for the rescue teams to locate the actual site of the crash and reach the plane's seven passengers. The poor handling of the rescue operation caused a public outcry.
Teamnet representatives said the software supplied by the company is working without a hitch and no complaints had been received in this sense.
"The speed of tracing a call to the emergency system is five seconds, but an accurate localization on the map of the place of the call is possible only in densely populated areas where there are many mobile telephony antennas. The management of special situations such as the event on January 20 is the responsibility of authorities according to specific procedures,"" said Teamnet representatives when asked by Ziarul Financiar.
In picture: Bogdan Padiu, CEO of Teamnet
Otilia Haraga