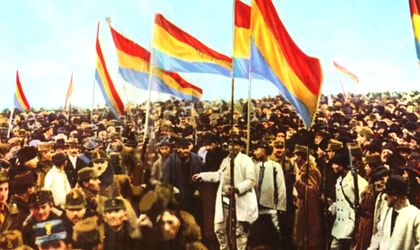 For marking 95 years since December 1, 1918, the National History Museum of Romania prepared for its visitors a temporary exhibition dedicated to this major event of the national history.
The exhibition consists of documents, photos and other objects regarding the union and marks the unification not only of Transylvania, but also of the provinces of Banat, Bassarabia and Bukovina with the Romanian Kingdom. These other provinces had all joined with the Kingdom of Romania earlier in 1918, and the Union of Transylvania with Romania thus resulted in the final unification of the entire country.
Some of the exhibits are The Resolution of the Great National Ensemble from Alba Iulia, The Act of Union between Bassarabia and Romania, Vasile Goldis's golden writer's block, the VP of the Great National Ensemble from Alba Iulia, Pantelimon Halippa's pen and other official documents from 1918.
The temporary exhibition can be visited until December 15, 2013.
Photo courtesy of the National History Museum of Romania
Oana Vasiliu