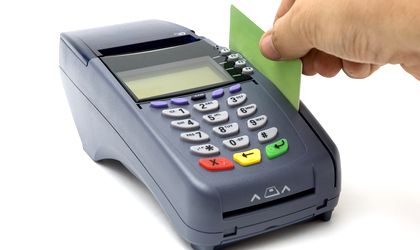 Nine out of ten adults living in urban areas in Romania have a credit card and make payments by credit card, on average, twice a week, a study by MasterCard shows.
The study results revealed that 97 percent of those who perform card payments every day or every two or three days, do so for current shopping needs. Contactless technology began to enter more and more into the routine of consumers, 15 percent of respondents stating that they use contactless payments.
Not needing to carry cash on them is the main reason for which Romanians choose to use the card to pay for purchases in stores, three out of four cardholders (75 percent) stating this, while almost half (49 percent) appreciate the time saved through card payment while shopping.
The study showed that the degree of financial education in Romania is not the main reason for buyers choosing to pay in cash. Generally, Romanians do not pay by card when merchants do not offer that option, 50 percent of respondents stating this as the main reason. Only 1 percent of respondents of all ages reasoned that they do not know how to pay by card, while 65 percent of those questioned choose card payment for ease of use.
The study also revealed that 60 percent of respondents prefer to use cards to pay bills. Of these, only 12 percent go to dedicated kiosks while most choose to pay bills online.
The study looked and how online credit card payments are perceived. The main advantages of online credit card payment presented by 52 percent of respondents are the time saved and the convenience of using payment card. At the same time, 51 percent of card users appreciate that online payment allows for shopping at any given time or place.
According to the research, men are more open to online credit card payments, 58 percent of them having used this facility as opposed to 48 percent among women. This is partly due to the fact that women prefer to see the product before they pay to a greater extent than men.
The study is based on an Omnibus survey conducted in urban areas by iSense Solutions for MasterCard.
MasterCard is a company offering payment technologies globally and is active in 210 countries and territories.
Natalia Martian