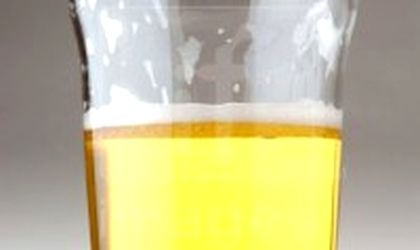 Beer sales dropped by 9 percent in the first semester of this year compared to the same period last year which in turn has led to the industry's VAT and excise tax contribution to the state budget decrease by RON 60 million (approximately EUR 13 mln), according to data from the Brewers of Romania Association.
"Up until two years ago, the beer market's evolution was linked to the consumers' purchasing power and the market managed in 2012 to balance itself. Starting 2013, however, when the state artificially intervened by increased the excise tax by 16 percent (in RON) and 2014 when it changed the exchange rate for the calculation of the same tax, this balance was broken and the market reacted by a continuous and marked decline," said Onno Rombouts, the association's president and the managing director of Heineken Romania. Given this context, factors such as the bad weather this summer have had a stronger impact on sales, he added.
Evolution of Romanian beer market (million hl, Brewers of Romania data)
2005    2006    2007    2008    2009    2010    2011    2012    2013
15.2       17.7       19.4      20.2     17.6       17        17        18.2       16.3
According to the association, the beer industry has zero tax evasion and it already contributes 60 percent of all the excise tax revenues collected by the state for alcohol products, twice the European average. Also, the excise tax represents half of a beer's shelf price.
Some 98 percent of the beer sold in Romania is produced locally and the local beer industry generated RON 900 million (approximately 200 million) in VAT and excise tax to the state budget in 2013, according to the same source.
The Brewers of Romania Association's five main members – Bergenbier, Heineken Romania, Romaqua Group, United Romanian Breweries and Ursus Breweries – account for over 90 percent of the beer sold in the country.
Simona Bazavan