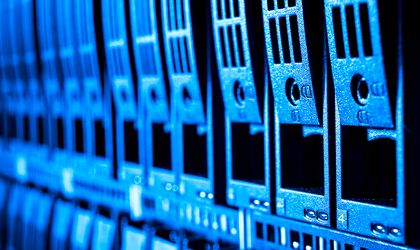 About 32 percent of data stored and processed by a company are redundant, outdated or have no connection with the company's work, while over 54 percent are invisible, containing anything from videos with cats to adult content and representing a high risk for the company, according to the Databerg Report 2015 study conducted by Veritas Technologies LLC.
Thus, only 14 percent of corporate data is really critical for business, shows the report which analyzed how European firms in the public and private sectors manage their data. Beyond the high level of useless data, an important risk factor is the fact that employees treat company's IT systems as their own infrastructure, which may result in the loss or misuse of the company's critical data.
"Data should fulfil the goals and work for the organization, but the Databerg Report 2015 shows that in EMEA the vice versa happens very often. Companies invest a significant amount of resources to keep data that is totally irrelevant to their activities and present security risks," said Matthew Ellard, senior vice president for the EMEA Region with Veritas.
Useless data also imply high costs of storage and management. By 2020, the volume of redundant, outdated or unrelated data to the company's activity and invisible data that the firm does not monitor and protect, could mean annual expenditure of over EUR 812 billion for companies in EMEA, according Databerg Report 2015. Thus, organizations should assess and remove redundant or outdated data to reduce unnecessary costs, analyze invisible data to identify business-critical data and remove those that are useless, and to define a viable information strategy for unstructured data governance and encouraging appropriate behavior and data storage usage among employees.
As companies move more data in the cloud to deal with growing data volumes, the study shows that the storage and processing of cloud will increase by one third, from 33 to 45 percent in the EMEA region in the next 12 months. The main reasons for migrating to the cloud storage are lower costs (56 percent of organizations), the back-up option (52 percent) and easier recovery in case of disaster (45 percent of firms).
Databerg Report 2015 by Vanson Bourne was conducted at the initiative of Veritas in July-September 2015, among 1,475 respondents from 14 countries in Central and Eastern Europe, Middle East and Africa.
Natalia Martian