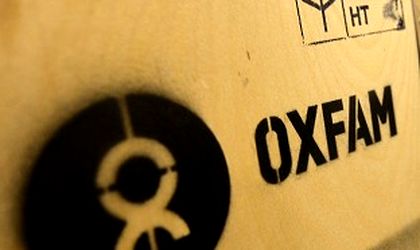 The 85 richest individuals in the world hold wealth equivalent to that owned by the bottom half of the world's population, a report says, quoted by The Guardian.
In other words, the combined wealth of the 85 richest people is equal to that of poorest 3.5 billion. 
The report by worldwide development organisation Oxfam, titled 'Working For the Few', published ahead of the World Economic Forum (WEF) 2014 meet in Davos, details the impact that widening inequality is having in both developed and developing nations.
A total of 210 people became billionaires last year, joining the existing 1,426 billionaires with a combined net worth of $5.4 trillion. According to the Oxfam data, the richest 1 percent of people across the globe have $110 trillion, or 65 times the total wealth of the bottom half of the planet's population.
"It is staggering that, in the 21st century, half of the world's population — that's three and a half billion people — own no more than a tiny elite whose numbers could all fit comfortably on a double-decker bus,"Oxfam chief executive Winnie Byanyima told a news conference.
Oxfam wants governments to take urgent action to reverse the trend. It is asking those attending the World Economic Forum (WEF) to make six-point personal pledge to tackle the problem.
Who are the richest people in the world?
According to the Forbes ranking of the richest people in the world from last year, Carlos Slim Helu from Mexico earmed the top spot, with an estimated worth of 73 billion US dollars. This is Helu's fourth time in a row to top the Forbes list.
While Bill Gates remained as the second richest, Warren Buffett slipped one place this year to a fourth spot, marking the first time for the investment guru to drop out of the top three, despite an increase of 9.5 billion US dollars in personal wealth. He was replaced by founder of fashion brand Zara Amancio Ortega.
Among all the billionaires, 961 are self-made with rags to riches experiences, whereas a mere 184 inherited their wealth.
The United States is still home to the largest number of billionaires in the world, with about one third of the world's billionaires and 37 percent of their wealth coming from the country, while China came in second with a much lower number of 187 (including those from Hong Kong and Taiwan).
Regionally, Asia Pacific has 386 billionaires with a combined net worth of 1.16 trillion US dollars, up significantly from last year's 961 billion. The 366 billionaires in Europe possess 1.55 trillion US dollars, up by 260 billion year on year. The Middle East and Africa together created 106 billionaires with their combined wealth standing at 279 billion yuan, an increase from last year's 231 billion yuan.