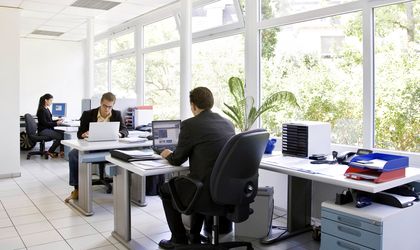 Almost 70 percent of Romania's population have working age, but only 60.8 percent are actually working and 83.6 percent of those are employed in the private sector, shows a survey on labor force conducted in households, issued by the National Statistics Institute (INS).
According to the data transmitted by INS, in the fourth quarter of 2014, working age people (15-64 years old) account for 67.8 percent of the total resident population of the country. Out of these, 60.8 percent were employed people, 4.6 percent unemployed and 34.6 percent were inactive.
Considering the age groups' distribution of the employed population, the largest share is held by people aged 35-44 years old (29 percent), followed by those aged 25-34 years old (24.1 percent), and youth represented 5.9 percent of the total employed population.
According to the quoted source, the survey indicates the predominance of the private sector in terms of employment, which comprises 83.6 percent of the employed population, while the public sector accounted for 15.3 percent of the employed population, the mixed sector employing 1.1 percent of the population.
Staff