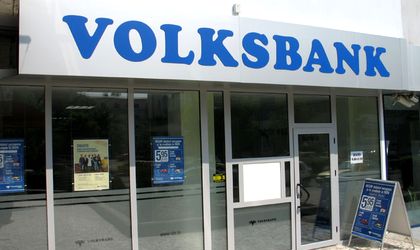 More than 83 percent of Volksbank Romania's clients, or about or 14,000 people, have accepted to convert their Swiss franc (CHF) denominated loans to RON or EUR denominated loans, Banca Transilvania (BT), Volksbank's main shareholder announced on Tuesday.
The overwhelming majority (95.9 percent) of those who have accepted to convert their loans opted for a RON-denominated conversion. A 22.5 percent reduction was offered to clients who decided to convert loans from CHF to RON or EUR.
The loan conversion is part of BT's strategy to integrate Volksbank and required the work of some 530 employees and 200 notaries.
Banca Transilvania became Romania's second largest bank based on assets after in finalized this April the takeover of the local subsidiary of Austrian group Volksbank in a EUR 700 million deal.
At the end of the first semester BT posted a 5 percent increase in net profit to RON 190 million (EUR 43 million), compared to 181 million in the first half of 2014, shows a company press release. The bank's total assets went up by 8.4 percent compared to the end of 2014, reaching RON 38,601 million, while the operating income reached RON 965.5 million (11 percent higher year on year).
Staff