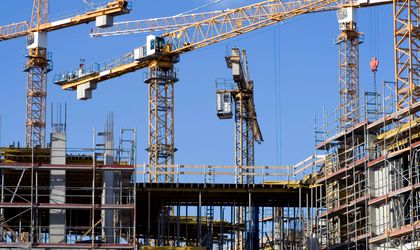 Over percent of the real estate brokers in Romania believe that in its current form the 'passing to pay law' is a major risk for the local real estate market, according to a survey conducted by local real estate platform Imobiliare.ro. Approximately 45 percent of the surveyed real estate brokers said the law will lead to a market crush similar to the one experienced during the 2008-2009 financial crisis while 37 percent expect only a temporary slowdown.
Some 64 percent of respondents said that a possible increase of down payments for mortgage loans will have a negative impact on the market and 41 percent estimate that housing prices could as a result of this increase by more than 20 percent, the survey reveals. Three quarters of the surveyed real estate brokers also estimate that rents will increase by between 10 and 20 percent should the bill be passed into law, according to the same source.
Some 400 real estate agencies took part in the survey.
The 'passing to pay' bill is presently being reexamined in the Romanian Parliament after President Klaus Iohannis sent it back in December. Should it become law, it will enable the discharge of mortgage-backed debts through transfer of the property to the creditor. It has caused controversy especially among bankers who have been adamantly against the bill from the very beginning.
It will force them to tighten lending conditions as in order to protect themselves from the higher risk, they will have to increase down payments for mortgage loans from a present level of about 15 percent to about 30 percent for RON-denominated loans, said banks' representatives.  Should banks be forced to more than double the down payment requirements, the number of those who will still qualify for a mortgage loan will drop significantly, they warn. According to data from BCR, the largest Romanian lender, only one of ten clients has the means to pay a down payment of over 30 percent of the value of the property they are looking to buy.
Simona Bazavan