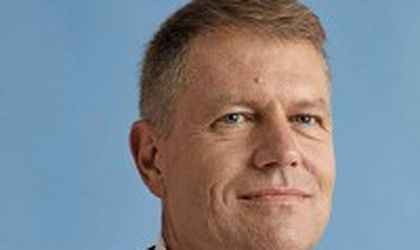 President Klaus Iohannis's Pas cu pas / Step by Step autobiographic book sold over 8.000 copies, informs Curtea Veche Publishing, being also awarded for "The Most Wanted Book of the Fair", as the organizers announced at the closing ceremony.
This 21 edition of Gaudeamus fair gathered over 780 events and more than 320 exhibitions. On November 19, the president-elect Klaus Iohannis was present there, where he gave autographs for several hours to those who came to buy his autobiographic book. According to the official data, over 117.000 persons have come to the fair.
Political pundits have applauded the president-elect for his gesture. "The culture saves us", said Klaus Iohannis in his speech. He was also present at another book launching on November 22, when Alina Mungiu Pippidi and Vartan Arachelian have published Tranziţia. Primii 25 de ani / Transition. First 25 years .
In top preferences of this year were also books written by Nobel laureates.
Oana Vasiliu