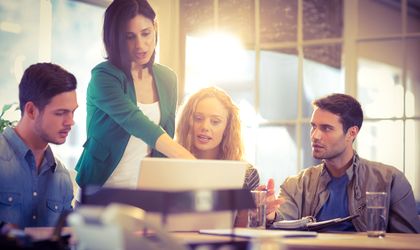 This year, seven percent of Romanian employers intend to reduce the number of employees in the next three months, while a little over a quarter (26 percent) want to hire more people and two thirds predict no changes in terms of workforce, according to a Manpower study on Workforce Hiring Perspectives, as cited by Mediafax.
Thus, in Bucharest and Ilfov, employers reported the highest perspectives in almost five years, since the third quarter of 2011. The net hiring perspective went up by 7 percent compared to both the first quarter of this year and the second quarter of 2015.
In the south-west region, the net hiring prediction rate saw the highest levels in eight years, since the second quarter of 2008 before the crisis, according to the Manpower study, cited by Mediafax. Only 2 percent of employers in the region intend on cutting the number of employees, registering the lowest percentage country-wide.
The north-west region remained optimistic in its net hiring prediction rate (14 percent), while employers in the north-east region were the most pessimistic. The net hiring prediction rate of plus 4 percent is 3 percent stronger than the first quarter of this year, but 27 percent lower than the second quarter of 2015.
Employers in nine of the ten industries included in the study said they were expecting growth in terms of personnel between April-June 2016, adds Mediafax. Thus, 41 percent of employers from the manufacturing industry intend on hiring in the second quarter of this year. Excluding the constructions industry, this is the highest number among the industries, and has increased by 4 percent year-on-year, reaching plus 26 percent.
The wholesale and retail industries saw a fall in the net hiring prediction rate of 3 percent year-on-year, going to plus 18 percent, and the only sector in which employers announced they will be making cuts in personnel was the utilities industry where the prediction was positive only once in the past three years. At the moment, the prediction for the utilities industry is at negative 6 percent.
Employers from larger companies, with over 250 employees, reported the higher net hiring prediction rates (22 percent), while small and medium enterprises "remained more cautious," with a 4 percent rate, according to Mediafax.
The study was conducted on 627 employers, and the fieldwork for it was conducted between 13-26 January 2016.
Andreea Tint