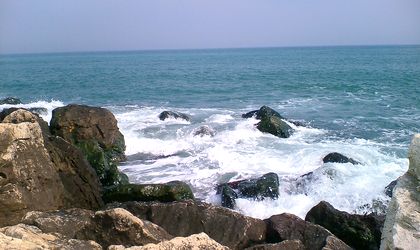 About 60,000 visitors are expected at the seaside on May 1, up 15 percent as compared to 2014, the most wanted resorts being, taking into account the number of reservations, Mamaia and Vama Veche, and for the first time in recent years a few thousands of tourists are to come to the Romanian coastline, most of them from Great Britain, France and Germany.
"By applying the 9 percent VAT quota for tourism packages leads to more complex tourism package offers from hoteliers than in previous years. In addition, May 1 is on a Friday, tourists having available three days off in a row. For these reasons, we have a growing demand for seaside holidays on May 1 up by 15 percent," said Mirela Matichescu, vice-president of the National Tourism Authority, according to Mediafax.
Last year approximately 52,000 to 53,000 tourists went to the seaside in the May 1 mini-holiday, according to hoteliers. Of these, over 25,000 went to Mamaia.
Nicolae Bucovala, the president of Mamaia employers, estimates for this year more than 25,000 tourists in the resort, this leading to an all out accommodation occupancy rate. The increase this year will come mainly from the significantly higher number of Romanian tourists in Southern coastline, but also foreign tourists, mainly in Mamaia.
The majority of those reserving their May 1 mini-holiday via agencies are young people, aged between 28 and 38 years old.
Staff