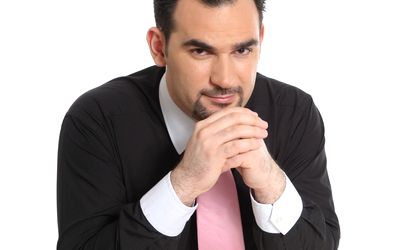 The new Fiscal Code which comes into force starting January 2016 contains a provision that has escaped most real estate players, but will have major effects on the market, states Ilias Papageorgiadis, CEO of More Group Companies, on his blog.
The mentioned provision modifies the limit on apartments which will have a 5 percent VAT, taking it from RON 385,000 (about EUR 85,500) to RON 450,000 (about EUR 100,000). Property that goes above this price will fall into the standard VAT category, which will also see modifications, going down from 24 percent to 20 percent.
According to Papageorgiadis, 90 percent of Romanians or foreigners buying real estate in Romania usually go for property that is below the current threshold, mainly in a bid to stay within the 5 percent VAT range.
Besides that, the market itself has been influenced by this limitation, leading to  developers projecting and selling mostly property that falls within the first category, knowing that buyers would avoid real estate that falls in the 24 percent VAT.
Papageorgiadis divides the residential market in Romania in 4 categories:
A. properties in Romania's poorer towns located near the prosperous cities, where the price of apartments does not exceed EUR 700-750 per sqm;
B. properties in the major cities of Romania or near Bucharest, where the price of apartments does not exceed EUR 900-950 per sqm;
C. properties in Bucharest and other large cities, where the price of apartments varies between EUR 950-1250 per sqm;
D. a relatively small number of properties sold at a higher price.
Taking this structure into account, the RON 385,000 limit meant:
– unlimited options for A category above. The exception is the large villas of 170-200 sqm surfaces, but overall the market has developed under this threshold;
– many options for class B properties. One can find three bedroom apartments that cost less than RON 385,000, while the villas situation is similar to that above;
– studios, one and two bedroom apartments in the city, with two bedrooms being available in semi-central areas. Three bedroom apartments are quite rare despite the growing population's needs. The solution developers found was to provide two or three bedroom apartments on smaller surfaces;
– some of the studios or one bedroom apartments in category D are sold at a price below RON 385,000, while the rest in this category exceed the limit and target customers with a higher purchasing power.
The middle class buys properties in the first three categories, says Papageorgiadis.
The RON 65,000 that will be added to the upper limit starting January will surely change the structure mentioned above, leading to possibly larger apartments falling still in the 5 percent VAT category, to more customers buying larger spaces, to more real estate projects expanding to three bedroom apartments and even larger apartments closer to the centre of the cities.
This rise in the VAT limitation offers positive perspectives for the real estate market, especially for buyers who will be able to access properties that better fit their housing needs without having the feeling they need to pay more than it is worth it for an extra room, Papageorgiadis concludes.
Natalia Martian