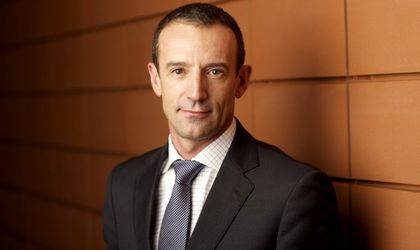 Telecom operator Orange Romania posted total revenues of EUR 227.4 million for the third quarter ended September 30, 2014, up 3.4 percent on the same period in 2013, if excluding the impact of the cut in termination rates, the company announced in a press release which presented its financial indicators.
Since the start of the year, Orange Romania revenues sum up EUR 675.7 million. 
The company has managed to attract 131,000 more customers so at September 30, the total customer base of Orange Romania counted 10,514,000 customers.
The progress made by Orange indicators this quarter was due to digitization and 4G services, which were available in the operator's postpaid offer as well as part of Orange's PrePay flexi benefits.
Orange recently launched 4 G at the Bucharest subway as well as 4G+ in six Romanian cities.
The Orange 4G network provides average real speeds of up to 60-80 Mbps for 78 percent of the urban population and up to 150 Mbps in Bucharest and five other cities, as part of the first 4G+ commercial network.
"After more than twelve years, we remain the top choice for customers. This can only make us glad and encourages us to continue investments in digitization, to bring customers valuable benefits based on a performing network, last generation services for multiple devices and high-quality support. In the business area, we will continue to offer our customers a complete portfolio of integrated digital solutions for their business," said Jean-Francois Fallacher, CEO of Orange Romania (in picture).
Recently, Orange Romania launched the My Network app for Android users, who can use it to benefit from the best internet speed in the Orange network provided via 4G, 4G+, 3G+ or 3G technologies. They can use the Orange Wi-Fi available networks or other networks that they wish to connect automatically wherever they are.
The sales of 3G and 4G compatible tablets doubled in the the third quarter compared to the same period of last year. 4G compatible smartphones have become four times more sold in the past year, representing 40 percent of the Orange offer which now includes 35 models.
The mobile internet traffic in the operator's network has grown by more than 70 percent, compared to the same period last year, while traffic on smartphones has doubled, mainly due to growth of traffic in the 4G network.
Orange Romania also launched a new version of the My Account application, to allow better online interaction between the customers and the brand. Sales that went through the company's online store surged, especially in the accessories and gadgets category, where the progress was 40 percent. The number of downloads of the My Account application also tripled compared to the previous quarter.
In the multi-screen TV area, there is higher and higher interest for mobility. At the moment, over 110,000 Orange TV subscribers are watching programs both on TV and their smartphones. then smartphone and tablet application was downloaded 800,000 times.
Otilia Haraga