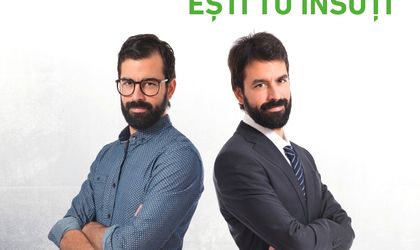 Under the cover of a multi-regional project to encourage local entrepreneurship, 40 startups will receive EUR 10,000 non-refundable grants, shows an OTP Consulting press release.
The project, called "Entrepreneur – successful business ideas and entrepreneurship development in Bucharest-Ilfov and South-West Oltenia", gathered a lot of interest from young entrepreneurs, attracting over 400 applications in six months after launch, 8,000 likes on the Facebook page and 2,500 inquiries at the caravan covering South-West Oltenia.
"OTP entrepreneur is one of the most important projects developed by OTP Consulting in recent years, which has generated – and we are confident it will continue to generate – long-term positive effects, both in the target group and the economic communities in the two development regions, Bucharest-Ilfov and South-West Oltenia. Integrated consulting services we offer support the development of vocational knowledge and skills of successful entrepreneurs, an important driver of economic growth," said Agoston Olti, CEO of OTP Consulting Romania.
Within the contest 40 business ideas from domains like IT media and advertising, design and architecture, retail, tourism, creative and entertainment, have been selected to receive grants of EUR 10,000 each. They are from Gorj (2), Mehedinti (2), Valcea (2), Olt (4), Dolj (6), Ilfov (3) and Bucharest (21).
Over 50 percent of applicants are students between 18 and 25 years old, while 18 of the 40 projects belong in the feminine entrepreneurship category.
Between June 30 and July 10 participants received free consultancy on startups through workshops focusing on the timing of implementation of business plans (contracting, payments, corporate operations, monitoring) and the problems encountered in the establishment of companies. Next workshops will focus on branding and business ideas.
As regards to the target group of the project, 326 trainees have graduated entrepreneurial training within 6 months of the project in 17 series. A total of 74 members of the target group will attend upcoming seminars to acquire new entrepreneurial skills.
The project will be completed in November with a closing conference, which will present the final results and ideas of sustainability.
OTP Consulting Romania, member of OTP Group, operating on the local market since 2007, supports its partners and customers in obtaining grants for investment and development projects. The multi-regional project "Entrepreneur – Successful business ideas and entrepreneurship development in Bucharest-Ilfov and South-West Oltenia" is organized in partnership with the Polytechnic University of Bucharest.
Natalia Martian