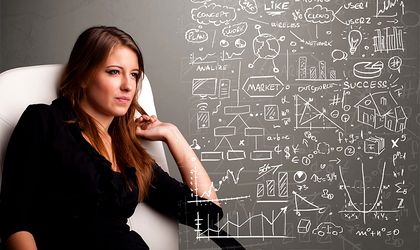 217 company applications were accepted in the state aid contest Women Entrepreneurs Program, offering up to RON 50,000 (EUR 11,300), according to the list published by the Entrepreneurship Policy Department of the Ministry of Energy at the end of the application session.
Of the total applications, 45 received the maximum 100 points and the government estimates that a total of 20 businesses will receive help through this program, once the selection process has ended.
This year, the Multiannual national program for developing entrepreneurial culture among women manager from the SMEs sector had a total budget of RON 1 million (EUR 226,567).
Through the program, companies owned wholly or in part by women and women freelancers may receive financial aid up to RON 50,000, representing more than 90 percent of the investments, while the remaining 10 percent must be provided by the beneficiary.
The funds can be used for purchasing machinery and software, brands and services (franchising, eco labelling, licenses), IT equipment, transport vehicles, heating installations, consultancy and training services.
Natalia Martian