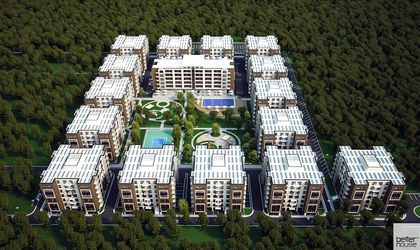 Having intermediated residential sales amounting to EUR 24 million in 2015, real estate consulting firm Premier Estate Management casts an optimistic look towards 2016, estimating a 50 percent increase in sales and consistent investment in real estate.
The company manages 1,500 apartments with a total value of EUR 150 million and in 2015 mediated the sale of 450 apartments, three time over the numbers registered in 2014.
"2015 was an extremely dynamic year, with attractive offers and projects, which ultimately reflected in sales. We can boast significant increases in sales in all projects managed, from luxury and middle to Prima Casa and units that fall within the 5 percent VAT price range. 2016 has all the prerequisites to be a year in which we will see more residential investment, and overall, we expect increases of up to 50 percent of units sold," said Andreea Comsa, managing director of Premier Estate Management.
In 2015, one-bedroom apartments were most sought after, followed by two-bedrooms, while the preferred acquisition method was First Home (Prima Casa) Program, with a 42 percent share of sales.
Premier Estate Management has seven years of activity on the local market. Its portfolio includes the Solar Neighborhood, Romania's first residential complex powered by solar panels, a EUR 45 million investment with over 1,000 apartments. Other residential projects exclusively managed by the company include Asmita Gardens (which exited insolvency and registered record sales of EUR 2.5 million in October 2015), Ibiza Sol, Citadella Titan and Pallady Towers Residence (worth EUR 5.9 million). The consultancy firm also intermediates sales for the prime residential project 49Gafencu near Herastrau Park.
Natalia Martian