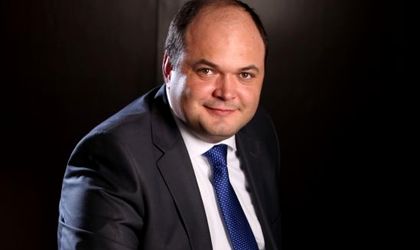 Romania's economy has been on a positive path, its GDP registering a 3.7 percent growth during the first nine months of 2015 and a 3.6 percent advance in Q3 as compared to the same period of the previous year. Previsions see a 4 percent growth for next year, but it might represent a peak followed by moderation during 2017, Ionut Dumitru, the Fiscal Council president warns, as quoted by Mediafax.
Dumitru says our country's economy could moderate to a 3.5 percent increase in 2017 given that lack of investment, particularly public ones, and the fact that the rise up until now has been based on consumption.
"We expect a growth of 3.7 percent this year and 4 percent next year. I believe that next year is a special year. We have a strong enough manifestation of the fiscal stimulus, the reduction of VAT will peak next year with the overall lowering of the rate from 24 percent to 20 percent," the Fiscal Council representative said.
He stated that a 4 percent increase is not likely to repeat in subsequent years due to weak investment, which has led to a rather low potential for future growth.
"For example, the National Prognosis Commission sees economic growth that goes up to 5 percent during next years and a potential GDP increase of over 4 percent in time. To me it seems a very implausible, because we lack investments. There never was a country in this world to sustain growth only though consumption on the long run," said Ionut Dumitru.
However, the budget draft for 2016 does include an increase in investment spending, which has been raised to 5.1 percent of the GDP, compared to an estimated 4.7 percent of the GDP in 2015. At the same time, Prime Minister Dacian Ciolos had previously stated the new governments' intentions to pay more attention to public investments.
Natalia Martian