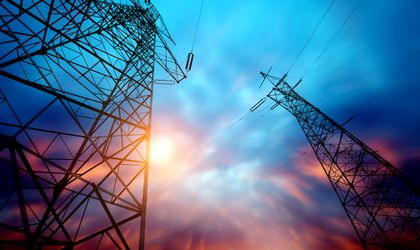 Slumping oil prices and legal hurdles have been the main challenges the local energy market has had to deal with in 2015.
Simona Bazavan
Approximately EUR 1 billion was invested in 2015 in oil field works in the Romanian Black Sea. This was done despite 2015 being a hard year for the Romanian oil and gas industry, and also despite slumping oil prices, said Razvan Nicolescu, executive lead advisor within Deloitte's energy & resources practice and a former energy minister during a ZF event. "This is not little," he said, also adding that by the end of the year, Romania's gas production will increase slightly above the 2014 level.
Meanwhile, dwindling oil prices have put pressure on producers' financial results. OMV Petrom, the largest Romanian oil and gas company, controlled by Austrian group OMV, has seen its profits shrink by 59 percent. Values reached only EUR 223.1 million in the first nine months of 2015 compared to the same period last year, according to company data. The company's financial performance was "severely affected" by oil prices, dropping by about 50 percent during the same period, said company representatives.
This year has been a challenging one for producers of renewable energy as well, albeit in their case, the motives lie elsewhere. The renewable energy sector was one of the few to boom during, and in the immediate aftermath of the economic crisis, attracting a total of EUR 7 billion in investments between 2009 and 2014, according to market reports. This was the result of government support schemes consisting mainly of a system of mandatory quotas combined with green certificate trading. Come 2013, the government decided to cut back its support which led to investments going down considerably, a trend that continued through 2015.
At present, the green certificate market is collapsing due to a major reduction in the annual mandatory quota of electricity produced from renewable energy  versus the values set out in Law 220: 11.1 percent compared to 15 percent in 2014 and 11.9  percent compared to 16 percent in 2015. According to energy and gas market regulator ANRE, in late 2014, the total number of green certificates issued through the program was 12.7 million fewer than the quota estimated by the institution at the beginning of the year, i.e. 17.6 million. For 2015, ANRE estimates the issuance of 18.1 million green certificates, up 3 percent from the previous year.
This situation has not only frozen new investments, but existing players have also announced plans to shut down facilities.
This August, Monsson Group, one of the largest developers in the Romanian wind energy sector, announced it will dismantle its windmills from CEE Targusor from Constanta. The decision was the result of the legal regulations adopted by the Romanian government in the past two years and the uncertainty regarding the Romanian renewable energy market. Both factors in turn rendered the project unfeasible from a financial perspective, according to company representatives.