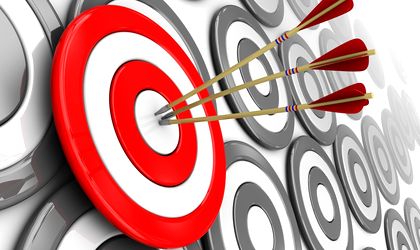 The large advertising groups are starting to consolidate their position on the market, gathering their resources under one roof.
Romanita Oprea
The main example is Publicis Groupe, which took major steps in 2014 and 2015. One of the biggest moves made till this date was in November 2014. PublicisGroupe and Centrade Saatchi&Saatchi announced that the Saatchi & Saatchi brand in Romania would be consolidated under a sole legal entity, Lion Communication, with Publicis Groupe as its main shareholder. The group's three local brands, Publicis, Leo Burnett and Saatchi&Saatchi, were brought under the Lion Communication umbrella. Still, the real transfer of Saatchi started on January 1st, 2015. Since then, the agency and the team, headed by Radu Florescu, continue to function as an independent entity, keeping their portfolio of clients.
Publicis Romania didn't stop there though. The group consolidated its strategy and digital teams globally and, in November this year,launched a new agency called Nurun, specialized in digital integrated solutions. With offices in 21 countries and over 4,000 employees, in Romania the agency is run by Calin Buzea and Liviu Toader, as co-managing directors. According to its representatives, Nurun Romania offers integrated digital communication services and has a large range of expertise, from strategy, creation and social media, to programming and implementation. The agency will combine consumer insights with new technologies in order to develop products, services and platforms that transform the consumer experience.
"Launching Romania represents a big step in the positioning of this brand in the region, and especially, in a market as important as the Romanian one. In a connected world always on the move, our goal is to offer our clients products centered around human values, meant to create real experiences. Over 250 strategists, creatives, designers and IT people from six CEE countries work together, combining traditional methods with new trends in technology. For sure, we are one of the most capable networks in this part of the world," added Nico-Alexander Jahn, coordinator Nurun in the CEE.
Also under the Publicis umbrella in Romania, the Leo Burnett Group made an interesting move that was kept outside the public knowledge for a while. It reinforced its internal digital department by closing its agency iLeo and incorporating it into the mother-agency, Leo Burnett & Target.
Also in the digital world, another big group in Romania – Lowe – announced soon after Nurun's launch, the start of a new digital road. The group's digital agency SeniorHyper became Lowe Profero Bucharest including the affiliation to its international network with 17 years of experience, offering digital integrated solutions and with a global presence in Europe, USA and the Asia-Pacific region. "Digital communication represents a strategic priority in our group, therefore, in order to develop our business' expertise in this direction, we decided to align ourselves to a powerful international network. Right after we met the Lowe Profero team we felt that we resonate with their vision, capabilities and references of this brand, items that we can also capitalize upon in the Romanian market. Moreover, Lowe Profero incorporates a DNA and a business approach close to our group's values," explained Veronica Savanciuc, president and CEO of Lowe Romania.
Lowe Profero is a network of offices present in the most important digital markets of the world, delivering creative, technical and media performance solutions, for all communication platforms adapted to the newest trends in the industry.
Just like Leo Burnett, but for a completely different set of reasons, Lowe closed its mobile marketing agency Mobile Works in 2015. On its turn, The Group, the biggest Romanian independent advertising group, decided to launch this year the first programmatic media agency in Romania as well as its second PR agency – Galeriu & Partners. "Programmatic has been, undoubtedly, a disruption that drove – and will continue to do so – some of the most significant changes in the media industry, requiring players to reinvent themselves. Media Investment has already taken multiple steps over the past years to embrace this imminent disruption. We've invested significant work and effort into proprietary solutions in order to be ready for the programmatic era, bringing to life our own localized solutions within The Group. Prometheus Programmatic Media, our specialized agency, launched in 2015, has already implemented exclusive and efficient media tools. The challenges driven by programmatic do require structural and operational changes across the entire Romanian media landscape," said Dan Balotescu, managing partner of Media Investment.
2015 was also a year of big celebrations. Three of the most eminent Romanian PR agencies – DC Communication, BDR Associates and Image PR celebrated 20 years of activity in this tumultuous market and were ready to hope for another set of 20s, while 2 Active PR gathered 15 years of experience. 15 is also the lucky number for the Romanian research company D&D Research that marked the occasion with a series of novelties, from a new positioning to new work tools and new headquarters.
Still young yet determined, the Romanian PR market is still growing, not having reached its full potential. Also, the previously mentioned The Group, represented by Mihaela Nicola and Zoltan Szigeti, achieved 10 years on the market and set that time in the collective memory by launching a stamp issue.
All these actions and important decisions bring to light the dynamics of the Romanian advertising market and its power to regenerate and change. There is also a clear demonstration of the fact that the big groups are "powering up" and are ready to fight for the top.
Media split and budgets
According to industry experts, Romania still remains a traditional country when it comes to media budgets and the channels chosen. "TV remains "the king" media in Romania, both in terms of investment, as well as consumption, with almost 60 percent market share and more than 5 hours average time view per day. Digital remains the predictable star, with a continued increase in market share of 20 percent over this past year.  Other media, such as radio, OOH and print, have experienced small changes. 2016 is expected to drive a similar investment in media in off-line channels compared to 2015, while digital media will continue to increase in both market share and net value, as well as consumption," said Dan Balotescu, managing partner at Media Investment.
On the other hand, Romanian internet users are spending over 5 hours a day hooked to the internet, browsing or using online services, as shown by Digital Scope, a study made by IAB Romania along with partners from IAB Europe.While TV remains the predominant media in terms of consumption (60 percent of the internet users also watch TV on daily basis), the time dedicated to this medium decreases (1 – 2 hrs/day) and the interest of the public is divided between multiple devices. Therefore, 68 percent of the Romanian internet users access the internet while watching TV on multiple devices. Moreover, 75 percent of them are going online from their smartphones, mainly to check emails, communication sites, maps and location-pinning programs. Also, the smartphone has an important place in the entertainment, communication and information areas, but less in acquisition, investments and finance. From the advertising point of view, ads within apps or advertising on mobile are over average in the CEE region, considering the degree of usefulness in informing consumers.
Digital Scope is a research project created by local IAB offices in 8 CEE countries (Bulgaria, Macedonia, Poland, Romania, Serbia, Slovakia, Slovenia and Turkey.) Its purpose is to provide important and useful information both to clients and also to strategists from agencies in order to understand the way media and technology are consumed by their target public within the CEE region.
Over the past years, the total investment in media has seen only slight increases, with one digit, and the experts don't expect miracles in 2016.  Nevertheless, the good news is that "the market has the potential to increase up to 10 percent. We expect digital investment to be the main driver for growth and, because digital already has an important share in the overall investment in media, its influence will be relevant for the entire industry," added Balotescu.
Looking at the near future, he considers Google and Facebook are born 100 percent programmatic. "The most significant development we expect to see in 2016 is a trend emerging amongst local publishers, who will consider programmatic trade as well, driving value for the Romanian market as a whole.  The media "actors" – clients, agencies and publishers – should be prepared to communicate and trade information, adopting new technologies and new business models," concluded the Media Investment representative.