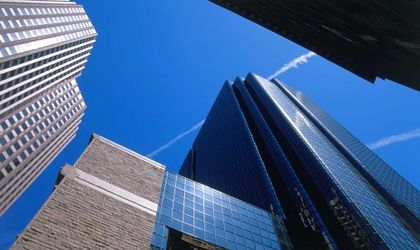 Real estate deals in Central and Eastern Europe (CEE) dropped 13 percent year on year in 2014, to EUR 9.8 billion. Romania, despite seeing a record high, climbed one spot and is ranked fourth by realty deal volumes, after Poland, Russia and the Czech Republic, according to an analysis from CBRE.
CBRE statistics show that the real estate market in Romania attracted EUR 1.123 billion in investments on all segments – office, retail and industrial – up 220 percent compared to 2013 when it attracted EUR 351 million.
Therefore, Romania replaced Slovakia in the CEE top of real estate investment volume.
In spite of this, the Romanian real estate market value is still trailing behind Russia (EUR 2.261 billion in 2014 compared to EUR 5.3 billion in 2013), Poland (EUR 2.9 billion compared to EUR 3.25 billion) and the Czech Republic (EUR 1.9 billion compared to EUR 1.3 billion).
Romania posted the highest advance in deals, if we exclude Bulgaria, which saw deals of EUR 89 million compared to EUR 3 million in the previous year.
More information on how the local real estate market evolved over the course of last year in Business Review end-of-the-year analysis.