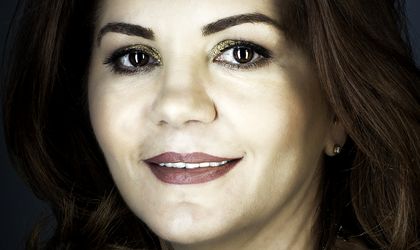 State aid in a nutshell
Both cohesion funds and regional aid were designed by the European Union as a development tool for helping laggard regions catch up with the rest of the community. Romania had a first set of state aid schemes in 2007-2014, which have now been replaced by new ones in order to continue the already on-track regional development trend.
State aid schemes have been an efficient and solid-proof financing program with a quantifiable outcome: over EUR 800 million in financing agreements for initial investment that reach EUR 3 billion.
State aid schemes are mutually beneficial: stimulating investments leads to increased funds collected by the state budget and to the creation of new jobs and their maintenance in the assisted region. Therefore, this win-win partnership comes hand in hand with a series of long-term commitments to be undertaken by both parties.
The incentive that attracts investors and helps regional development
Romania has often been a chosen location in particular due to the existence of state aid. This is called the stimulating effect: the investment would not be made in the region in question in the absence of the aid.
Once a new investment is implemented, it starts creating synergies, eventually leading to a multiplier effect within the region by driving other related investments and developing the local providers of products and services.
The balance of actual regional development for 2007-2014 projects is solid proof of the positive impact of state aid, creating 24,500 new jobs and a total estimated contribution of EUR 1.7 billion (collected and to be collected by the state budget).
The new state aid schemes: perspectives up to 2020
State aid continues to be one of the most advantageous sources currently available in Romania for financing strategic investments, granted as cash reimbursement (up to EUR 37.5 million) or exemption.
The EU Commission has revised the state aid rules for 2014-2020. Furthermore, lessons were learned in the previous actual implementation of the state aid schemes leading to clearer national legislation. This has its ups and downs, as it is more flexible in terms of actual project implementation, yet more rigorous in terms of eligibility.
The major shift has been with regards to the intensity of state aid (the percentage of the eligible expenses reimbursed), which has been reassessed in accordance with the average EU GDP per capita. Now, we have lower shares for Bucharest (15 percent) and Ilfov and the West region (35 percent), with the rest of the country at 50 percent.
Here's an outline of the main state aid schemes available in the 2014-2020 timeframe to support private investments and the basic general eligibility criteria for applicant companies:
–  have no outstanding debts to the state budget
–  are not in difficulty, forced execution, insolvency, bankruptcy, dissolution etc.
–  have no non-executed decisions for state aid recovery and have not benefited from other regional state aid within the same single investment project
–  have not ceased similar activity in the European Economic Area in the previous two years nor have specific plans to do so within two years of the completion of the investment
–  the operating businesses have a positive return on turnover and positive equity in the last completed financial year
–  the newly set-up companies have a share capital of RON 30,000 to RON 100,00 and don't belong to shareholders who have held other companies with the same NACE code in the past two years.
G.D. 807 / 2014 supporting investments with a major impact on the economy
– EUR 10 million initial investments in tangible and intangible assets in one of the eligible fields of activity
– The eligible expenses will be constructions of all kind (up to EUR 375/sqm), leasing costs of buildings (up to EUR 5/sqm/month), new technical installations, machinery and equipment and intangible assets.
G.D. 332/2014 supporting investments promoting regional development by job creation
– Initial investment that generates within maximum 3 years at least 10 new jobs (including at least 3 for disadvantaged workers), in one of the eligible fields of activities.
 – The eligible expenses are the salary costs for all new employees recorded for a period of 2 consecutive years, up to the limit of the medium national gross salary.
G.D. 495/2014 exempting some categories of final consumers from the application of law 220/2008 establishing a supporting system to promote the production of energy from renewable sources
– Companies which are electro-intensive (5 percent at least) and at risk of losing their competitive position due to the costs of the support granted to the production of renewable energy can be exempted from the payment of green certificates at a rate of 40 percent to 85 percent.
2014-2020 EU Funding Instruments
The 2014-2020 programming period is likely to be dynamic, bringing a EUR 30 billion financial allocation for Romania, out of which a significant part is for funding the private sector.
A short glance at the Competitive Operational Program reveals the focus on R&D activity in specific areas such as intelligent specialization (ITC, energy, environment and climate change etc.) and health (national interest priority area). Other operational programs will focus on increasing competitiveness, energy efficiency and human capital development, with more details to become available once Romania's draft guidelines for each of the programs are approved by the European Commission.
By Manuela Furdui, Managing Partner Finexpert