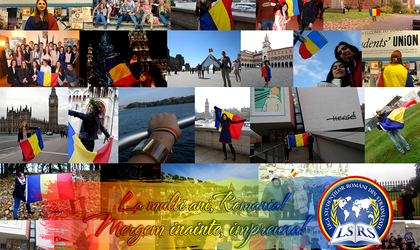 The League of Romanian Students Abroad (LSRS) has almost 200 young students that signed up for the title of Romanian Student of The Year Abroad, a competition that consists of eight categories. The students come from some of the most prestigious universities of the world such as Massachusetts Institute of Technology, Stanford University, Harvard University, University of Oxford, Université Paris-Sorbonne. At this competition w
The jury of this year's competition is formed by Ionel Haiduc, President of the Romanian Academy, Florin Codre, Mircea Tudor, Dumitru Prunariu, Phd. Adrian Streinu Cercel from University of Medicine and Pharmacy Carol Davila Bucharest, Phd. Eliot Sorel from George Washington University US and Phd. Adrian Gheorghe from EURISC.
The Gala Ceremony will take place on January 8, 2014, at the Parliament's Palace. The reservation is free of charge and can be done via internet, on this link.
Oana Vasiliu