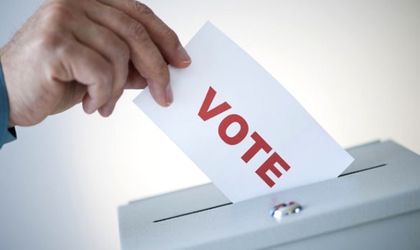 14 politicians submitted candidacies by midnight on Tuesday, the deadline for candidates to submit their applications to the Central Electoral Bureau (BEC). According to the law, the Office has 48 hours to admit or reject the candidacies. As it is now, just three candidates (Victor Ponta, Klaus Iohannis and Monica Macovei) have been approved.
Political candidates
Victor Viorel Ponta (PSD-UNPR-PC Alliance)
Klaus-Werner Iohannis (PNL-PDL Alliance)
Dan Diaconescu (People's Party – Dan Diaconescu)
Kelemen Hunor (UDMR)
Szilagyi Zsolt (Popular Hungarian Party of Transylvania)
Corneliu Vadim Tudor (PRM)
Constantin Rotaru (Socialist Alternative Party)
William Brânză (Romanian Ecologist Party)
Mirel Mircea Amariței (Prodemo Party)
Independent candidates
Monica Luisa Macovei
Călin Popescu Tăriceanu
Teodor Meleșcanu
Elena Udrea (Popular Movement Party)
Gheorghe Funar
A survey by pollster INSCOP ordered by daily Adevarul and conducted between July 1 and 6 with 1,055 respondents nationwide, showed Iohannis and Ponta as the top contenders for the election on November 2. The incumbent prime minister received 43.6 percent support, followed by Iohannis with 31.2 percent. A distant third was opposition leader and former prime minister Mihai Razvan Ungureanu with 9.6 percent.
Ponta would win the presidential runoff with 52.8 percent, cementing his Social Democrat Party's dominance.