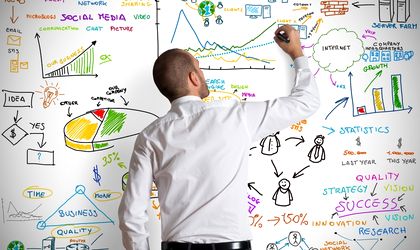 On September 24 there will be the seventh edition of Direct Marketing conference, an event in which the participants have the opportunity to learn valuable know-how about the best techniques that should apply in their business in order to get closer to the consumer. It's the place where valuable information is offered in an optimized form, a kind of intensive course for each participant to update and supplement his information.
13 speakers will discuss the general topic of the conference this year – "Digital marketing or offline promotions?" And will also offer advice and useful information for managers in various sectors of business an entrepreneurs who want to develop their business in the correct direction.
Participants will have the opportunity to hear from top industry experts such as: Chris Arnold – Founder of Creative Orchestra, Laura Dragomir – Expert in communication and co-founder Brainguys, Alexander Israil – Guerrilla Marketing Certified Professional, Mihaela Tatu – Trainer accredited ANC, Andreea Munteanu – Managing Director Vivid events2, Raluca Dinu – UNICEF Media & advocacy Officer, Mugur Patrascu – Owner iLeo, Vasile Alboiu – Lowe Group Chief Creative Officer, Marius Buiculescu – Managing Director Atip Design, Alin Anghel – Lecturer, Department of Marketing Academy of Economic Studies, Constantin "Noro" Ferseta – GM Kuantero Founder, Stefan Iarca – Country Head and Possible and Mihai Nasaudean – General Manager Good Afternoon.
The seventh edition of MID will take place on September 24 at Stejarii Country Club. More details on the website.