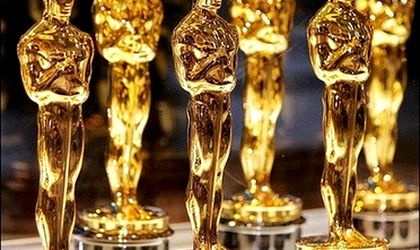 In a predictable turn of events, Steven McQueen directed historical drama "12 Years a Slave" won the Oscar for Best Picture. The biggest surprise of the night though was Matthew McConaughey's win for "Dallas Buyers Club", for "Best Actor in a Leading Role".
The Texas born actor got a standing ovation and gave credit to God and acknowledged his father in his speech, saying he's probably sitting next to a big pot of gumbo and lemon meringue pie and dancing in his underwear.
"Whatever it is we look up to, whatever we look forward to and whatever it is we're chasing, to that I say 'Amen.' To that I say 'Alright, alright, alright.' To that I say: Just keep livin'". Matthew McConaughey said in his speech.
Favorite Lupita Nyong'o won the Academy Award for "Best Female in a supporting Role".
"Steve McQueen, you charge everything you fashion with the breath of your own spirit. Thank you so much for putting me in this position, this has been the joy of my life", the actress said in her speech.
Jared Leto took home the Oscar for his performance in "Dallas Buyers Club". The actor gave one of the most emotional speeches of the night:
"To my fellow nominees, I'm so proud to share this journey with you. I'm in awe and have so much respect for you all….In 1971, Bossier City, Lousiana, there was a teenage girl who was pregnant with her second child. She was a high school drop out and a single mom, but somehow she managed to make a better life for herself and her children. She encouraged her kids to be creative, to work hard, to do something special. That girl is my mother, and she's here tonight and I just want to say, I love you mom, thank you for teaching me to dream. To all the dreamers around the world watching this tonight in places like the Ukraine and Venezuela, I want to say: We are here, and as you struggle to make your dreams happen, to live the impossible, I want to say we are thinking of you tonight."
Full list of winners
Best Motion Picture of the Year
Winner: 12 Years a Slave (2013)
Best Performance by an Actor in a Leading Role
Winner: Matthew McConaughey for Dallas Buyers Club (2013)
Best Performance by an Actress in a Leading Role
Winner: Cate Blanchett for Blue Jasmine (2013)
Best Achievement in Directing
Winner: Alfonso Cuarón for Gravity (2013)
Best Writing, Screenplay Written Directly for the Screen
Winner: Her (2013) – Spike Jonze
Best Writing, Screenplay Based on Material Previously Produced or Published
Winner: 12 Years a Slave (2013) – John Ridley
Best Achievement in Music Written for Motion Pictures, Original Song
Winner: Frozen (2013) – Kristen Anderson-Lopez, Robert Lopez("Let It Go")
Best Achievement in Music Written for Motion Pictures, Original Score
Winner: Gravity (2013) – Steven Price
Best Achievement in Production Design
Winner: The Great Gatsby (2013) – Catherine Martin, Beverley Dunn
Best Achievement in Editing
Winner: Gravity (2013) – Alfonso Cuarón, Mark Sanger
Best Achievement in Cinematography
Winner: Gravity (2013) – Emmanuel Lubezki
Best Performance by an Actress in a Supporting Role
Winner: Lupita Nyong'o for 12 Years a Slave (2013)
Best Achievement in Sound Editing
Winner: Gravity (2013) – Glenn Freemantle
Best Achievement in Sound Mixing
Winner: Gravity (2013) – Skip Lievsay, Niv Adiri, Christopher Benstead, Chris Munro
Best Foreign Language Film of the Year
Winner: The Great Beauty (2013) – Paolo Sorrentino(Italy)
Best Documentary, Feature
Winner: Twenty Feet from Stardom (2013) – Morgan Neville
Best Documentary, Short Subject
Winner: The Lady In Number 6 (2013) – Malcolm Clarke, Carl Freed
Best Short Film, Live Action
Winner: Helium (2014) – Anders Walter
Best Achievement in Visual Effects
Winner: Gravity (2013) – Timothy Webber, Chris Lawrence, David Shirk, Neil Corbould
Best Animated Feature Film of the Year
Winner: Frozen (2013)
Best Short Film, Animated
Winner: Mr Hublot (2013) – Laurent Witz, Alexandre Espigares
Best Achievement in Makeup and Hairstyling
Winner: Dallas Buyers Club (2013) – Adruitha Lee, Robin Mathews
Best Achievement in Costume Design
Winner: The Great Gatsby (2013) – Catherine Martin
Best Performance by an Actor in a Supporting Role
Winner: Jared Leto for Dallas Buyers Club (2013)