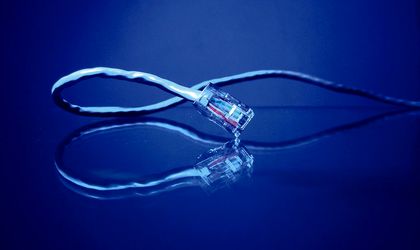 Romanians internet users spend nearly 5.5 hours online every day, mostly reading e-mails, news, and product information, according to a study conducted by UPC and Roland Berger Strategy Consultants and presented at "Mediafax Talks about the Value of Broadband" conference.
Only 36 percent of families living in rural areas have access to internet, compared to 70 percent of urban families.
21 percent of Romanians spend at least 8 hours a day using the internet. Nearly all Romanian user – 96 percent – use email services and 87 percent use social networks. 95 percent of Romanians read news online and 92 percent look up information about different product.
Furthermore, more thn half of all Romanian Internet users have a facebook account, over the European average. 78 percent of users are still faithful to instant messaging services and 44 percent are avid video-callers (Skype).
Likewise, important shares of Romanian users listen to music on the Internet (79 perce), watch videos (65 percent), play games (62 percent), watch TV shows (49 percent), download movies (45 percent) or games (31 prcent) or books (31 percent).
62 percent of users are used to looking for jobs online, and half of them use banking applications. 29 percent of Romanian users shop online, and have a RON 300 monthly budget allocated just for that. Only 18 percent of them pay their taxes through this medium.
One of the most impressive growths in online has been registered in the educational field: 49 percent of Romanian users further their education in some way through the Internet.
Romanian Internet User Profile Breakdown
Mode of access: 70 percent through a desktop, 60 percent through a laptop, 32 percent through a smartphone, 14 percent through a tablet, 12 percent through the television, 9 percent through mobile phone
Importance: 59 percent of Romanians think that Internet is invaluable to their families (double the people that believe access to television is invaluable and almost the same percentage as people who think access to drinking water and utilites are invaluable).
Age
20 – 24 years: 87 percent use the Internet frequently
25-34 years: 78 percent
35 – 44 years: 63 percent
45-54 years: 42 percent
55-64 years: 23 percent
Over 65 years: 6 percent