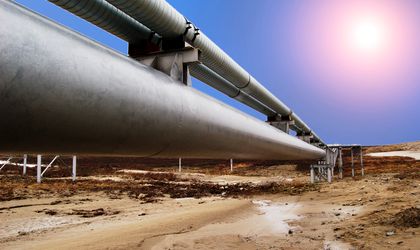 Romanian state-owned company Transgaz will build until 2021 a gas pipeline connecting the shore of the Black Sea to the national transmission network in order to allow Black Sea Oil & Gas to sold output from its offshore project.
The gas pipeline will have a total length of 24.4 km and will be build from the shore of the sea, at Corbu, to Gradina.
In February, Black Sea Oil & Gas, together with its co-venture partners, Petro Ventures Resources and Gas Plus International, announced that they had approved the Final Investment Decision ("FID") to proceed with the USD 400 million Midia Gas Development Project ("MGD Project"), offshore Black Sea.
The MGD Project, which is the first new offshore gas development project in the Romanian Black Sea to be built after 1989, consists of 5 offshore production wells (1 subsea well at Doina field and 4 platform wells at Ana field) a subsea gas production system over the Doina well which will be connected through an 18 km pipeline with a new unmanned production platform located over Ana field.
A 126 km gas pipeline will link the Ana platform to the shore and to a new onshore gas treatment plant ("GTP") in Corbu commune, Constanta county, with a capacity of 1 BCM per year representing 10 percent of Romania's consumption.
The processed gas will be delivered into the NTS at the gas metering station to be found within the GTP.
"This project will cover 10 percent of Romania's annual natural gas requirement, and, more than that, it represents an important contribution at national level, as well as for the economic and social development of local communities. It is the result of an investment that has so far amounted to USD 200 million, and another USD 400 million will be invested by Black Sea Oil & Gas until construction is completed, which demonstrates our commitment to supporting the business environment in Romania," Economy minister Nicolae Badalau said, cited in a press release.
The entire project infrastructure, including all offshore and onshore facilities, has been contracted to be built, installed and commissioned under an EPCIC Contract with GSP Offshore, with a contracted delivery date Q1 2021.
The development drilling of the five production wells will also be performed by GSP for which GSP Uranus jack-up rig will deployed.