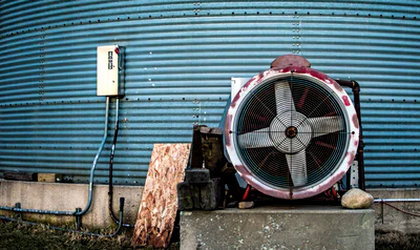 If you live in an area that is prone to power outages due to hurricanes or other factors, you should invest in a generator. Many people often ignore their generators until they experience a power outage. Your generator may fail to run smoothly if you leave it idle for a long time. To ensure that you do not run out of power, you should maintain your gadget in good working condition. Here are the tips for maintaining and servicing your generator.
Run Your Generator Regularly
You should run your generator regularly to keep the starter and battery in excellent working condition. Generators need some form of exercise just like humans to keep them functional. Even if there is power, run it for a couple of minutes to warm the engine.
Call a Specialist
Conducting preventive maintenance and regular servicing of your generator at least once every six months is crucial for its health. If you are residing in Queensland, it is recommended to call an expert technician who can inspect your gadget for better service. Making thorough inspections requires deep expertise to ensure accuracy and safety, which is why the professional technicians at Genergy Australia highlight that a team of mechanics and technicians can give you peace of mind if they service your generator. You will get a warranty of 12 months on workmanship. More importantly, professionals can service different types of generators.
Check Fuel
You should check fuel and make sure you do not leave it sitting in the tank for an extended period. Gasoline can go stale over time, so you must empty the tank at least once every year. You also need to check the fuel lines for cracks and clogs that can affect the performance of your generator. Additionally, you must change the oil after 50 hours of running your generator. Make sure you have the right supply of oil in your garage.
Clean the Filter
The air filter on the generator will get dirty over time. You can either clean or replace it. When cleaning the filter, make sure you do it carefully and allow it to dry. Keep a sample of air filters to ensure that you get the correct item if you want to replace it. If you are using a portable generator, you should also check the spark plug.
Get the Right Cord
You should buy an appropriate heavy-duty cord to place your generator in a strategic position from the house. If the extension cord is very long, the amount of power will diminish over the long distance covered. This means your generator will be working extra hard which can cause wear and tear. Consult an electrician if you are not sure about the power required. Make sure the machine is placed in a well-ventilated area to ensure that it can breathe. The device must also be free of clutter and other obstacles that can affect the free flow of air.
A generator can serve you for a long period depending on how well you maintain or service it. No matter what type of generator you have, the maintenance and servicing routines are almost similar. However, for periodic servicing, it is a good idea to call a professional technician to deal with complicated issues.