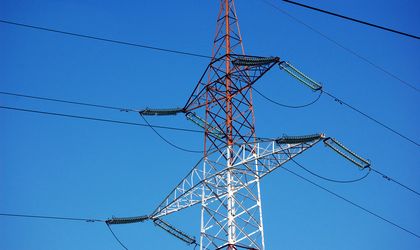 The regulated profitability rate (RRR) of electricity distributors will drop to 5.66 percent as of January 1, 2019, according to a press release of the National Regulatory Authority for Energy (ANRE), cited by Agerpres. Currently RRR is 7.7 percent, according to ANRE Order 146 of 2014.
"The approved RRR to be applied from January 1, 2019 is 5.66 percent, expressed in real terms, before tax. We also note that, in order to stimulate new investments, ANRE considers supplementary remuneration, with a percentage point above the value previously mentioned, of the investments made in the energy capacities in the fourth regulatory period (2019-2023)," show the press release.
The Order regarding the establishing of the regulated rate of profitability applied to the tariffs for the electricity distribution service provided by the distribution dealers starting January 1, 2019, was approved on Monday by ANRE.
The Regulated Profitability Ratio (RRR) is a very important parameter taken into account when determining the regulated revenues of the distribution dealers.
"We believe that the value of the RRR approved for application to the calculation of tariffs for the electricity distribution service as of January 1, 2019 will lead to an optimum between maintaining the interest of realizing the investments necessary to ensure the quality of the electricity distribution service and ensuring a reasonable level of the profits of the distribution dealers, according to the provisions of the regulatory framework established by the Law on Electricity and Natural Gas No. 123/2012, with the subsequent modifications and completions," says the press release.