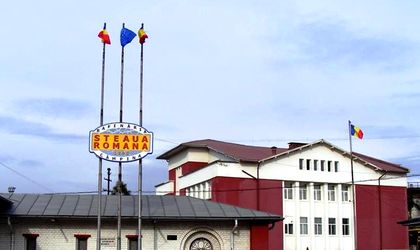 The first Romanian refinery and one of the oldest in Europe, Steaua Romana Campina, is up for sale on the online classified ads platform OLX, just like an apartment, by a real estate consultant. The asking price is EUR 10.3 million.
The refinery, located in Campina city about 100 km north of Bucharest, occupies an area of 49.6 hectares and it was founded in 1895.
The refinery has been in insolvency since 2014, but the first problems appeared more than ten years ago, when the Fiscal Agency refused the reimbursement of the amount of RON 40.8 million representing VAT for the period August 2007 – December 2008. This way, the refinery failed to pay the oil received on time because of the lack of cash and the activity had to be halted.
From there, things went further downhill and in 2010 the last 334 employees of the refinery were let go and the site closed its gates after 115 years of activity, remaining active under german occupation in the first war and after american bombardments in 1943 and 1944.
The last shareholders, according to company's website, were: Omnimpex Chemicals with 82.4 percent, individuals with 11.3 percent and corporate bodies with 6.1 percent.
Installations for oil refining in the premises are:
Atmospheric and vacuum distillation plant DAV – capacity 400,000 tons/year;
DV vacuum distillation plant – project capacity 138.000 tons/year;
Paraffin manufacturing plant – capacity 15,000 tons/year;
Shuffle mixing plant shipped products;
Facilities for producing and distributing utilities are:
Demineralization plant – project capacity 2 lines x 80 cubic metres/h;  
Water supply and steam generators – 2 boilers 25 tons/h superheated steam and 1 boiler 17 tons/h saturated steam;
Installation of special products – waste water – flow 750 cubic metres/h.
The sale is done in reorganization, through direct negotiation.