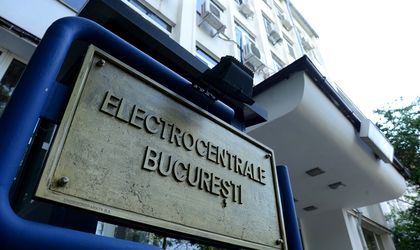 Sierra Quadrant Branch Bucharest SPRL, the new judicial administrator of ELCEN, confirmed that the Bucharest City Hall will take over the electricity and heat producer for RON 2.08 billion.
"The proposed reorganization solution of ELCEN essentially concerns the transfer of assets from the company patrimony to a new entity, the municipal company Energetica SA, which is subordinated to the City Hall of Bucharest," states a report of Sierra Quadrant.
According to ELCEN's plan of reorganization, the transfer of assets and activities is scheduled to be completed by the end of 2018, with a one-year transitional period. Among the measures concerned is the recovery of the claim that ELCEN holds against RADET, amounting to RON 1.09 billion, by assuming payment by the City Hall, through a decision of the General Council (CGMB), to be adopted.
Payment of the claim is proposed to be made within 3 years. The reorganization plan also aims at collecting the transfer price of ELCEN's assets in the amount of RON 891 million, plus the investments made during the procedure, estimated at RON 102 million.
Investments of EUR 513 million
The new municipal company Energetica SA, which is to manage SACET, the centralized power supply system of the capital, aims to attract non-reimbursable investments for the alignment of production capacities with environmental obligations, with deadlines to be respected by 2023 . The value of investments is estimated at EUR 513 million for the period 2018-2030, of which EUR 77 million in the next 4 years.
"The completion of the insolvency procedure of ELCEN should be coordinated in view of the reorganization solution with the insolvency procedure of RADET, in order to ensure the continuation of the public power supply service of Bucharest and to create the premises for attracting European funds for capacity development production and for the development of the heat distribution infrastructure," says Sierra Quadrant.