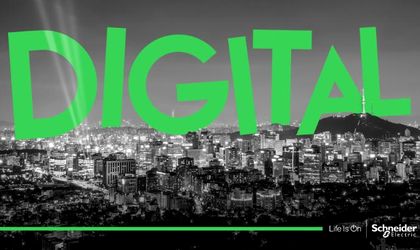 Schneider Electric, the leader in the digital transformation of energy management and automation, will unveil an array of new technologies and software solutions at Hannover Messe 2023 to help industries address the global priorities of energy security, resource efficiency, and sustainability.  
"We are at a unique moment in history, where the global goal of carbon neutrality is meeting the short-term need to mitigate the energy crisis," said Barbara Frei, Executive Vice President, Industrial Automation at Schneider Electric. "We have an unprecedented opportunity to tackle these issues, but it requires a mindset shift and the right tools. We must take a holistic view of energy investment, addressing both efficiency and the move to clean-energy generation. The digitalization, automation, and electrification technologies we will showcase at Hannover Messe are proof that solutions to the challenges we face exist here and now."   
Hannover Messe is the world's premier trade fair for industry, and it takes place in Hannover, Germany, from April 17 to 21 this year. The innovations Schneider Electric is announcing at the event span its IoT-enabled, plug-and-play, open, interoperable architecture and platform, EcoStruxure, to drive efficiency in industries. They include:   
Edge control 
EcoStruxure Automation Expert V23.0: The world's first software-centric industrial automation system now delivers software-based redundant automation solutions for the water desalination market. This extends the EcoStruxure Automation Expert portfolio to become the single control software platform that brings convergence across machine, hybrid, and process industrial operations. New features in V23.0 include enhanced integration with AVEVA System Platform to reuse graphics from existing applications for faster system design, and a new graphical editor for procedural automation which improves operational effectiveness. The new release brings multi-OS compatibility with the EcoStruxure Automation Expert HMI and archive now available on Linux, in addition to Windows, which allows users to develop similar objects across all compatible operating systems. 
"The combination of EcoStruxure Automation Expert and a PC-based high-availability solution continues the trend of automation becoming more software-based and more hardware-agnostic," said Alicia Pérez Ballester, Manager of Automation, Systems & Process Optimization at Acciona Water Solutions, a long-term customer and partner of Schneider Electric in this space. "Such an approach can bring concrete benefits to our projects both in the design phase and during operations."  
Connected products 
Motor management: The latest release of Schneider Electric's motor management offers is delivered with new Spacial SFN enclosures that protect equipment in any conditions and enable faster and more flexible panel assembly with more than 1,000 possible configurations. The new enclosures are built with 35% less CO2 emissions than previous iterations, thanks in part to the use of decarbonized steel materials. The new Altivar ATV320 solar drives ensure reliable power supply for the motor management solutions with on- and off-grid compatibility and provide environmentally friendly pumping solutions without producing any CO2 emissions. The updated solution is more robust and can handle more than 50% added static weight to accommodate solutions from across the TeSys range of motor starters and equipment. 
GM AirSeT Performance: With the new AirSeT, Schneider Electric extends and strengthens its sustainable SF6-free portfolio, which avoids the use of this potent and harmful greenhouse gas. The gas-insulated switchgear helps industrial customers better manage tightening F-gas regulations and eliminates the requirement for gas recycling from their installations. Based on pure air and natively digital connectivity with integrated services, the GM AirSeT Performance is the most powerful and resilient SF6-free medium voltage switchgear in the Schneider Electric portfolio and is suitable for most energy-intensive and critical infrastructure projects. 
Easy UPS 3-Phase Modular (50-250kW/400V) – Uninterruptible Power Supply (UPS): This new solution helps to optimize capital expenditure with a pay-as-you-grow model and features that lower the cost of site acceptance testing by eliminating the need for an expensive load bank. The solution is an IEC-certified modular UPS with live swap modules that deliver Class-1 power protection and availability in a compact design, making it ideal for small and medium data centers, as well as business-critical commercial and industrial applications.   
PowerLogic™ P7 Protection Relay: This next-generation power protection and control platform is designed for the most complex, demanding, and advanced industrial applications to maximize operational efficiency, power availability, and electricity security. It provides an improved digital experience to reduce complexity at all stages of the product lifecycle. Performance and flexibility have been increased to deliver a modular, cybersecure, and future-proof platform which is fully prepared for virtualization. It is adaptable for specific requirements with new application-oriented firmware and added Ethernet communication modules and I/O boards.  
Apps, analytics, and services 
ETAP: A new and integrated electrical digital twin platform to manage the complete electrical system lifecycle, from design and engineering to operations and maintenance. It empowers users to increase productivity, collaboration, and efficiency, and enables their energy transition journey. 
AVEVA: Now fully owned by Schneider Electric and operated as an independent and autonomous business, AVEVA will present its new vision for industrial software: an agnostic and cloud-enabled platform where companies can collaborate, innovate, and share data through the connected industrial economy. Visitors will be able to see how AVEVA's digital twin (the foundation of the industrial metaverse) will bring this vision to life. From asset design to asset optimization, AVEVA will demonstrate the value of well-managed industrial information to drive efficiency and sustainability. 
Services: Schneider Electric's experts and consultants will be on hand to share details about the company's refreshed services portfolio, including the newly-launched Industrial Digital Transformation Service which helps industrial companies accelerate their digital transformation. They will also discuss strategies for reaching sustainability goals, demonstrate how the company can help industrial customers tackle their key challenges, and showcase the benefits of diverse energy portfolios with greener energy sources.