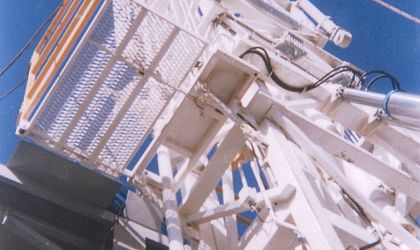 Romepetrol Well Services, member of the Rompetrol Group, has extended its special well services in neighboring Hungary and Bulgaria, with contracts totaling USD 800,000.
"The development potential in the Black Sea region has been proven through the discovered natural gas deposits in the North-west part of Bulgaria, the hydrocarbon resources in Eastern Ukraine, and the large potential for exploitation of geothermal as an alternative source of energy in Eastern Hungary. This is why Rompetrol Well Services expressed its intention to extend its services market, due to the operational base that exists on the Romanian market, allowing fast deployment of equipment and personnel in neighboring countries.
The company started the cementing and tubing of two geothermal wells, two months ago, in the vicinity of Mokolocs and Mako, Hungary, based on the experience gained through projects that were delivered in Romania and Kazahstan.
In Bulgaria, Rompetrol works at two oil wells with a depth exceeding 3000 meters, close to Pleven locality.
Rometrol Well Sercies registered a 17 percent increase of total revenue, in the first three quarters, versus the similar period of 2010, reaching USD 22.7 million. In the same period, the net profit stood at USD 3.4 million, rather similar to last year.
For this year, the company estimates total revenue of USD 30 million, up 13 percent form the previous year. In this year, Rompetrol's well division investments totaled USD 4 million.
Ovidiu Posirca