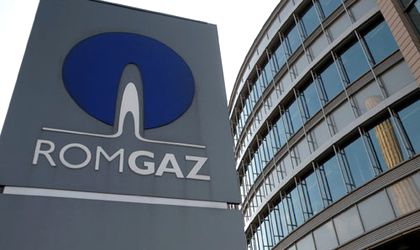 Romgaz, the biggest gas producer in Romania, owned by the state, registered a net profit of RON 1.4 billion in 2018, down 22 percent year-on-year. The turnover reached RON 5 billion, up by 9 percent compared to 2017.
"2018 was a tricky year, with events that significantly influenced our financial results," said Dumitru Rotar, deputy general manager of Romgaz.
He referred to the change in the reference price for the calculation of royalties, which in February was switched to the one on the Vienna Stock Exchange.
At the same time, the storage tariffs were reduced by 25 percent and the regulatory tax revenues increased. Impact has also been based on the offshore law and legislative changes at the end of last year, namely OUG 114/2018.
Gas production in 2018 reached 5.333 million cubic meters, 175 million higher than in 2017.
The increase in turnover resides from a 17.7 percent rise of revenue from sales of internal Romgaz produced gas and of gas purchased for resale as well as gas from joint ventures, despite the decrease of revenue from electricity sales (30.62 percent) and the decrease by 41.08 percent of revenue from storage services. Such a decrease is due to a 26 percent drop of storage tariffs approved by the ANRE, applied as of April 1, 2018.