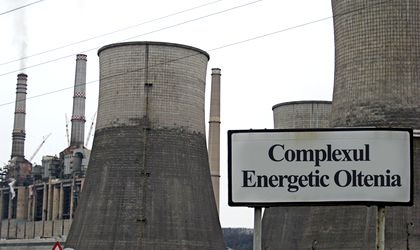 A strike by miners in Gorj county, working at the Oltenia Energy Complex, has Romanian authorities desperately seeking solutions in order to prevent a crisis in the energy sector. Despite hearing promises of higher salaries or even threats of being taken to court, the miners are not willing to stop the strike.
No government official has travelled to Gorj yet to meet with the miners – not even the Energy minister. The miners have also said they no longer trust their union leaders. CE Oltenia has over 13,000 workers and is one of the biggest employers in Romania.
CE Oltenia has been in trouble for a long time, with RON 1 billion in losses expected for 2018, but its financial situation has been made even worse by the recent introduction of the 2 percent turnover tax on energy companies.
The company has been in need of major investments to become more cost-efficient. It covers about a quarter of Romania's energy needs, but runs at very high costs.
If nothing changes, the Rovinari plant will run out of coal supplies in a few hours, and others – Turceni, Craiova and Isalnita – will follow soon after.
As a last resort solution, an energy crisis committee may be called on Thursday, but a clear solution has still not been found. The committee would include members of the government, company representatives, the National Energy Dispatch Centre and the secret services.
Romania now risks being unable to cover a quarter of its energy needs – an unprecedented situation over the past 30 years.
PM Dancila me on Wednesday with Energy minister Anton Anton and Finance minister Eugen Teodorovici – both deemed responsible for today's situation. However, they all refused to talk to the press after their meeting, which suggests that no reasonable solution was reached.
The miners have been threatened by CE Oltenia that they would be taken to court and pay damages to the company, but this didn't convince them to put an end to the strike.
Another solution officials may seek is to strike deals with neighbouring countries to get an emergency energy supply, but this would require legislation that doesn't exist, so there continues to be a lot of confusion in this matter.