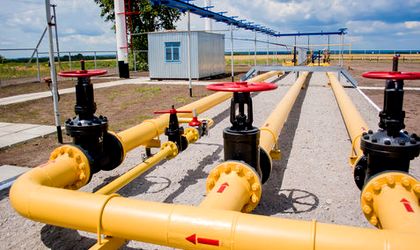 The Romanian government will change the reference price for royalties paid by the gas producers, renouncing to use the trading prices of Austria's Baumgarten gas hub, according to Economica.net, which cites Dorinel Unsarescu, counsellor to the president of the National Agency for Mineral Resources (ANRM).
"We will come up with a new formula that takes into account the specificity of each deposit, and will be based on the calorific value of the gas so that it is fair to everyone. We will give up Baumgarten, but it depends on how the market will evolve," Unsarescu, without adding more details.
In February, ANRM decided that the reference price for natural gas extracted in Romania will be calculated according to the trading prices of the hub from CEGH Vienna, based on a calculation formula made together with the Oil and Gas University Ploiesti.
The state budget lost over RON 7 billion between 2010 and 2015, as the reference price for petroleum royalties had not been updated since 2008, according to two inspections of the Court of Accounts, which said that the reference price for royalties has not been updated since 2008.
Currently, the reference price is established each month according to a formula which includes the average price of transactions in the previous month, for which the reference price is calculated at the Central European Gas Hub AG, the operator of the Baumgarten hub, where the majority stakeholder is OMV.
But this reference price is considered to high by the Romanian Petroleum Exploration and Production Companies Association (ROPEPCA).
A work group was constituted in March 2017, and it proposed two options for evaluating the price based on external markets.
At ANRM's request, a third method which combines internal and external markets was developed, and this was later revised into a fourth method which combines average prices of transactions at an external hub, the annual average superior calorific value for natural gas in Romania and the average RON/EUR exchange rate.