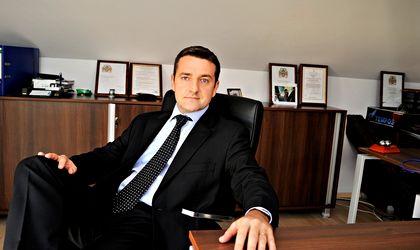 Romania should reach 1000MW of installed renewable capacities throughout 2012, according to Corneliu Bodea, vice-president of Adrem Invest, a company specialized in industrial technical engineering. Adrem will develop several projects in the solar energy sector, with an average installed capacity of 10 MW.
Although development costs have decreased significantly, the scheme that grants 6 green certificates for energy originating from solar facilities, will surely push prices up in the coming years. The areas that rally solar projects are the South of Romania and Northern Dobrogea.
Bodea commented that the revolution of the renewable market will continue and a lot of plans for solar projects have been forwarded to authorities, for the permit that grants connection to the national gird, called ATR.  The vice-president of Adrem believes that Doborgea will remain the main development area for wind but the large concentration of projects based here poses a challenge to the national grid operator, Transelectrica, which has to transport the energy output to consumers. As a result, development prices of the new wind farms will increase as new transportation lines will have to be built.
Asked about the future of smart grids technology in Romania, Bodea stated that technology companies will lead the way, although the Ministry of Economy has also taken certain steps into this direction.
 
Adrem Invest will begin later this year building works on a cogeneration plant in Suceava, with an investment worth EUR 45 millionn, that will use natural gas and biomass to generate electricity and thermal energy for 60.000 inhabitants.
At present, the national average loss in the transportation and distribution of thermal energy exceeds 50 percent. Bodea explained that local authorities focused primarily on modernizing the transportation and distribution network of thermal energy, although a correct monitoring system of the network should have been put in place first.
Adrem is in the final stages of implementing a SCADA (automatisation) system for RADET, the largest supplier of thermal energy in Romania, and the network specialists can now obtain a more clearer perspective on where modernization works need to be developed.
Bodea is pushing for a return of Romanians to the centralized heating system, as the individual heating system will become financially non-viable on the long term, given the rising prices of natural gas.
Adrem Invest reported a gross profit of RON 10.8 million in the first three quarters of this year, while the turnover will reach RON 172.2 million at end-2011. The company is planning to open new offices in Turkey, Ukraine, in the same time consolidating the presence in China.
Ovidiu Posirca