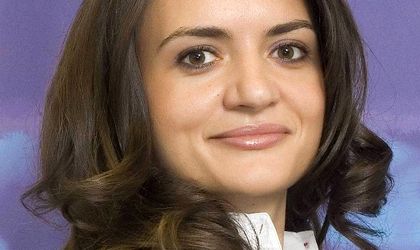 The recent legal updates on the renewable energy law no 220/2008 will attract additional investors, according to Ramona Volciuc-Ionescu, senior associate at DLA Piper Romania, a law firm, that presented the recent legal changes on the law promoting clean energy.
 
Ionescu explained that the recent approved bill (emergency ordinance no.88/2011) adopted this October, together with the partial approval of the legislation on the green certificate support scheme that was implemented this November by ANRE, Romania's energy regulator, will make the 220 law, that promotes green energy, viable for investors.
The recent changes restate the producers of wind energy will receive to 2 GC (green certificates) for every MW produced and delivered to consumers up to 2017 and one certificate starting 2018. Solar projects will receive 6 GC for 1 MW, while biomass will be awarded 3 GC.  
Geothermal may also represent a source of clean energy, as the law stipulates 2 GC for every MW, but Romania did not include this source in the notification sent to the European Commission (EC).
Another change brought by the bill no.88 is the allocation of 1 green certificate during trial periods, when the installed capacities are in testing period, indifferent of the source.
ANRE has approved this month a new regulation that will allow the issuance of green certificates only to energy producers that have been accredited by ANRE.
The recent changes brought to the law no.220 will also impact producers that have benefited from state aid, such as non-reimbursable funds. In this situation, projects will be granted a lower number of green certificates.
The new bill also introduces the concept of overcompensation, when the rentability rate for projects exceeds by 10 percent the value considered when the projects was authorizes. The internal rentability rate is 10.9 percent for wind parks, 11.6 percent for solar and 10.6 percent for biomass, while for small-hydro, with maximum 10 MW, is 10.2 percent.
Small producers, with installed capacities of 50 KW for household use, can sell the additional energy output with a regulated price or can opt for the financial or quantitative regularization service. The producers with a maximum 1 MW of installed capacities will also be allowed to sell at a regulated price.
However, Ionescu warns that the issue of green certificate surplus on the market has not been solved, as a "buyer of last resort" does not exist. This could impact the cash flow of the renewable project and may also affect access to financing. Also, green certificates that will not be used within a 16 month period will be cancelled.   
The market price for green certificates ranges between the minimum regulated price of EUR 27 and a maximum limit of EUR 55. In view of the recent legal updates, a green certificate can be traded multiple times, while a surplus of certificates can be sold on the market.
Ionescu stated that 1 MW of wind installed capacities costs EUR 1.57 million, while solar reached EUR 3.5 million.
The senior associate at DLA Piper explained that Banat, Moldova and Northern Transylvania are the areas which are seeing investments in the wind sector at this moment, while Southern Romania is attractive for solar developments. The bulk of investors originate from Spain and Italy. Ionescu added that banks are starting to finance investments in renewable projects.  
The green certificate scheme for the renewable energy is estimated to reach EUR 19.5 billion by 2030, while 38 percent of the electricity consumption should originate from renewable sources by 2020.

Ovidiu Posirca