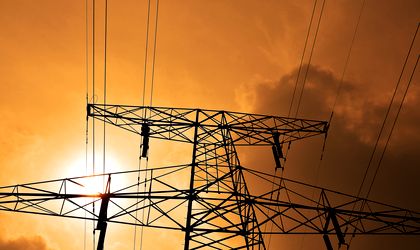 Gas and electricity prices for households, which had remained on the regulated market, will be gradually liberalised in 2020 following a troubled period generated by emergency ordinance (OUG) 114/2018. But the bad effects may prove difficult to overcome.
From July 1, the current price cap for gas sold to households will be removed, and electricity prices will be fully liberalised as of January 1, 2021.
Disruptive regulatory effect
Prices were re-regulated last year through OUG 114/2018, but the new government has decided to cancel the rules introduced by its predecessors. OUG 114 imposed a special tax of 2 percent on turnover, capped the final gas price at RON 68/MWh and limited electricity producers' profit margin at 5 percent for energy supplied to households. On the electricity market, the measure mainly hit the most stable and profitable energy producers in Romania, Hidroelectrica and Nuclearelectrica, which produce the cheapest electricity in the system. At the same time, the new rule had some beneficiaries as well: the electricity distributors on the local market.
"Producers were among the losers, and the measure plagued them, because they were forced to sell electricity and natural gas at lower prices to domestic consumers. For distributors, however, it was a beneficial measure, because lowering the producer's price and maintaining prices for households at the same level increased the distributors' profits," Economy minister Virgil Popescu recently said. But the effect was much wider as it created a proxy behaviour: with regulated prices being kept artificially low, electricity producers asked higher prices on the free market. "By forcing the producers to sell electricity and natural gas to households at a low price, a quantity of electricity and natural gas was removed from the market, and less electricity and natural gas remained for Romanian industrial consumers," the minister argued.
Last year, Romania's electricity prices hit record highs of over EUR 150/ MWh in some periods – and these prices have had an impact on local businesses. In the first 11 months of 2019, Romanian firms significantly cut down their electricity consumption, possibly owing to the higher prices on the market due to output disturbances and rising costly imports. Official data show that local companies cut their consumption of electricity by 5.9 percent in January-November 2019, to 38.8 TWh, while total national consumption declined by 0.6 percent, to 50.6 TWh.
By contrast, public lighting consumption rose by 11.8 percent in the same period, and household electricity consumption surged by 22.5 percent mainly due to harsher weather during the first months of last year and higher consumption during the summer months – also stimulated by low prices. OUG 114 was imposed despite the fact that Romanian households still paid low prices for electricity. According to the latest official data, local homes paid the fifth lowest electricity bills of the 28 European Union member states.
Reliance on energy imports
But OUG 114 has had another major impact on Romania's ability to cover its electricity needs.
Romania had long been an electricity exporter in the region as its Communist-built power supply industry was large and diversified. But the situation changed dramatically last year due to regulatory changes coupled with a lack of investment and poor management. In 2018, Romania was still an electricity exporter, but the exports amount was much lower than it had been in previous years.
But in the first 11 months of last year the country became a net importer, left to rely on large imports to provide the power needed by its businesses and households. According to official data, Romania imported 4.4 billion kWh over January-November 2019 and exported only 3.1 billion kWh, taking the country's electricity balance into the red. Electricity exports dropped by 39.5 percent in the first 11 months of 2019, while imports rose by 82.5 percent.
This reliance on imports was due to a slump in power output, which saw a 7.9 percent decline compared to January-November 2018, associated with a slight decline in consumption, of 0.6 percent, during the same period. But the situation remains tense as Romania continues to rely on imports to cover its electricity needs. In the gas sector, imports from Russia almost doubled during the first 11 months of 2019, up to 1.86 million tonnes of oil equivalent (toe), a record high of the last few years. At the same time, local output declined by 2.7 percent to 7.37 million toe, a trend that increased Romania's reliance on gas imports from Russia.
The long recovery of the energy sector
The new liberal government has already cancelled most of the measures imposed through OUG 114/2018, but the re-liberalisation of energy markets will be introduced gradually. The government has decided that the current price cap for gas sold to households will be removed from July 1, and from January 1, 2021 electricity prices will be fully liberalised. But the government is also trying to avoid a significant effect on voters' bills in a complicated electoral year, as two rounds of elections are scheduled for 2020.
"I am sure that the price of gas will not increase from July 1. You can't be 100 percent certain, but I can tell you for sure that they have no reason to increase the price of natural gas. (…) Selling gas from the storage facilities, through extraction, means there will be a lot of gas offered in the market which will lead to lower prices; it is logical if you have a free market. If you have a tight market, the supply and demand rules no longer function," minister Virgil Popescu estimates. But the switch in energy policy could bring some good news in the future. Returning to free prices and a free energy market could boost investment in the sector as Romania still has energy resources to exploit and a large energy industry.
EU's green deal: challenges and opportunities
This price liberalisation in Romania comes at a moment when the European Union has set a target to become the world's first climate-neutral bloc by 2050. This requires significant investment from both the EU and the national authorities, as well as the private sector. The European Green Deal – the Sustainable Europe Investment Plan – presented in December 2019 will mobilise public investment and help unlock private funds through EU financial instruments, notably InvestEU, which would lead to at least EUR 1 trillion of investments.
For the Romanian energy sector, the Green Deal poses huge challenges, but may also create a lot of opportunities. The country's energy sector is currently dominated by large state-owned enterprises, which control output and transmission, and international utility groups, which control distribution. Free prices coupled with green energy-oriented policies could boost the development of new businesses in the sector.
"The Romanian energy sector is still dominated by public and large international companies, with few local entrepreneurs having managed to develop their businesses in this field. Entrepreneurs would benefit tremendously from supportive public policies and, ultimately, the entire local energy sector would gain in the long term," Razvan Nicolescu, energy and resources industry leader at Deloitte Romania, told BR.
The use of electricity for transport is set to become a booming industry over the next few decades in the EU, including Romania, which could also spark a generation of new startups in this field. According to a recent forecast, electricity consumption in the EU's transport sector will grow by around 700 percent over 2017-2040. Experts say that Romania traditionally has its strengths in the energy sector, not only by being the richest in the region in oil and gas, but also taking into account its hydroelectric output and the fact that new renewable energy projects have emerged lately, in both wind and solar energy.
It is therefore easier for Romanian startups than for those in some other CEE countries to tap into this potential by partnering with larger energy companies or simply offering their technology solutions to those companies, according to experts.