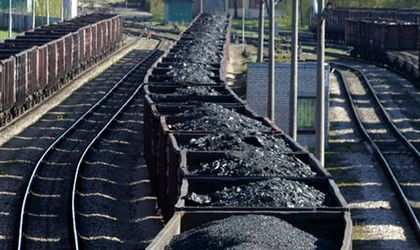 Romania's pit coal resources would be sufficient for 104 years, but their exploitation is impossible, being economically inefficient, so that four of the five groups in Deva will be closed down, show the draft of Romania's Energy Strategy 2018 – 2030.
"The known pit coal resources in Romania are 232 million tons (85 million toe (tons of oil equivalent)) out of which 83 million tons (30 million toe) permits are leased. The exploitation of this primary energy resource is conditioned by the economic feasibility of the exploitation, "according to the document.
The average calorific value of the pit coal exploited in Romania is 3,650 kcal/kg.
The need for coal for the production of electric and thermal energy will be ensured by the production of the Vulcan and Livezeni mines, complemented by the necessary import, until the reconfiguration of the non-profitable thermal energy capacities from the coal on another more efficient primary energy resource.
"The coal reserves in Romania are impossible to exploit under conditions of economic efficiency, which makes it impossible to build new groups instead of the withdrawn ones, " the authors of the project said.
The 2018-2030 Energy Strategy of Romania, with the prospect of 2050, was launched Thursday in a public debate. The document will then be approved by Government Decision, according to Law 123/2012, the framework law of the energy sector.