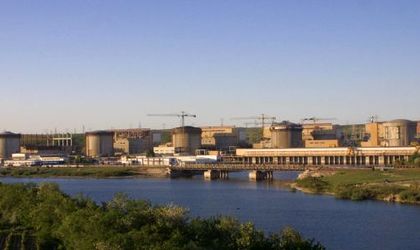 Romania, Russia and other five "international partners" form an alliance supporting a United States initiative to promote the nuclear power as "a clean reliable energy source", according to Reuters.
The initiative, launched on Thursday by US deputy secretary of energy Dan Brouillette with international partners, aims to "highlight the value of nuclear energy as a clean reliable energy source".
The partners are Romania, Russia, Japan, Canada, South Africa, the United Arab Emirates, Poland and Argentina.
The group of countries aims to promote improved power system integration and the development of technologies like hybrid nuclear-renewable systems.
"Nuclear-renewable systems could link emission-free nuclear power plants with variable renewables like solar or wind farms and could allow nuclear power to backstop intermittent generation," Brouillette said during the launch at the Clean Energy Ministerial (CEM) in Copenhagen.
CEM is a global forum of 24 countries and the European Union which together account for 75 percent of global greenhouse gas emissions.
Brouillette said the initiative would also focus on the development of small modular reactors, which use existing or new nuclear technology scaled down to a fraction of the size of larger plants.
Critics say SMR economies of scale will be limited because each reactor will need its own control and safety systems. They also point to the danger of spreading radioactive material more widely, increasing radiation and security risks.
Romania has one nuclear power plant with two reactors using Canadian CANDU 6 technology at Cernavoda, operated by the state-owned company Nuclearelectrica, which covers almost a fifth of the national electricity supply.