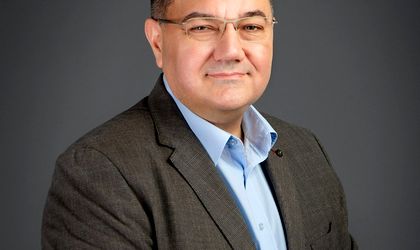 The Romanian PM's announcement that it identified a solution to reduce the price of gas at the pump by 50 bani per liter is yet a new compensation scheme meant to ease the impact of energy prices on the population. So far in Romania the government decided to reduce VAT on energy for the home users, introduced compensation for the vulnerable groups, regulated the prices and applied some taxation measures.
Macro commentary by eToro analyst for Romania, Bogdan Maioreanu
Romania is not alone in this struggle with rising energy prices induced in part by the Ukrainian conflict. In most European Union countries both energy regulation and levies are set at the national level. Countries like Italy and Spain are calling for joint action at the EU level to implement strategic stocks and joint procurement of natural gas. Hungary and the Czech Republic, want to rethink the Emissions Trading Scheme mechanism and France is vocal about reforming the pricing mechanism of the European energy market.
According to the think tank Bruegel, European Governments are already allocating funding to shield households and businesses from the energy crisis. The largest allocation of 3.7% of the GDP is in Greece, followed by Lithuania 3.6% and Spain 2.3%. Italy is at 2.1% followed by Romania at 1.6%. But in money amounts, Romania is estimated to have allocated from the budget 3.8 Billion Euro far from the 43.2 Billion allocated by Germany, 37 Billion EURO by Italy and  35 Billion EURO by France.
While most of the reduction in taxes and protection measures started before the war, Europe is preparing for bigger impacts brought by the curtailing of the Russian gas supply. Germany, the largest European economy, is particularly vulnerable. Risks of deeper supply cuts are mounting as Russia's Nord Stream pipeline to Germany, already operating at just 40% of capacity, will shut for maintenance for 10 days next month. In case the pipeline will stay empty even after reopening, Germany's reaction will depend on availability of alternative supply and the level of gas in storage facilities. These should be filled at around 80% by October and 90% by November but this might be problematic right now. EU gas storage levels were 55% on June 22 compared with the five-year seasonal norm of 57% for this time of year. Also, economists estimate that a further gas supply curbing will trigger recession in the German economy affecting the EU economy as well.
Russia's policy to cut supply of gas to Europe as a retaliatory measure is bringing another risk. Like in the case of the ongoing food crisis which triggered a ban of exports in certain countries, energy market fragmentation is possible, meaning that countries will close their energy borders in order to conserve their resources. The European energy ministers are calling for unity and the EU is asking the countries to urgently update their contingency plans. While the efforts to decrease energy prices are encouraging consumption, this summer we might see stronger measures aimed at energy conservation if the gas supply situation deteriorates further.