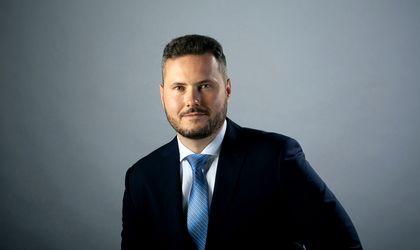 Restart Energy, one of the largest independent electricity suppliers on the local market, announces the signing of a new contract worth €150,000 with TED Agro and TED Farm companies for the installation of 230 kWp photovoltaic generators.
The new project involves the installation of 534 photovoltaic panels on an area of 1,000 sqm on the roof of TED Agro and TED Farm units in Roman, Neamț county.
The photovoltaic generator will produce 6850 MWh over the next 25 years, meaning a reduction in electricity costs of around €700,000. The investment will pay for itself in less than 5 years.
The solar project covers about 30% of the companies' energy need and will reduce carbon footprint by 86 tons and radioactive waste by 0.8 kg per year.
"Photovoltaic systems are an efficient way to reduce energy costs, for a long period of time, with minimum maintenance costs. In the next period, Restart Energy will focus on producing sustainable active energy by using solar energy" says Armand Domuța, General Manager of Restart Energy.
 —
"We decided to invest in a photovoltaic project due to its economic efficiency, but also because we want to contribute to a safer future for our planet and for our children. With an initial investment that will pay for itself in less than 5 years, we will benefit of lower, more predictable energy costs", says Teodoru Nicolae Eugen, General Manager TED Agro.
—
"Green energy allows us to have a more sustainable operational activity, and at the same time, more financially efficient. The photovoltaic panels installed on our production unit in Roman cover 30% of the total energy consumption of our company and represent an economy of approximately 350.000 euros in the next 25 years", says Teodoru Nicoleta Margareta, Director General TED Farm.
In January 2021, Restart Energy signed a partnership with the American Investment Fund Interlink Capital Strategies, in Washington DC, for financing the development of 500 MW renewable projects in Romania by 2025, with the aim of offering 100% green energy to all end clients.
In February 2021, Restart Energy successfully launched the first green convertible bonds, listed on the Bucharest Stock Exchange market, under REO26 code.
In September 2021, following a 4-year development, Restart Energy launched another unique worldwide project, a platform based on owned certification blockchain technology for both carbon print, as well as CO2 avoided to be eliminated in the atmosphere. The platform allows transactions between participants for environmental attributes and renewable energy, www.redplatform.com.
Every time someone plants a tree, clears a beach, consumes green energy or takes any environmental action, they can register this action on the RED platform. Once the data is validated in the platform, the equivalent CO2 footprint is calculated, and tokenized carbon credits are issued that can be used to buy green energy or obtain the cash equivalent. At the same time, a company can obtain carbon credits in the form of green tokens for their customers, through unique QR codes printed on products or purchase receipts.