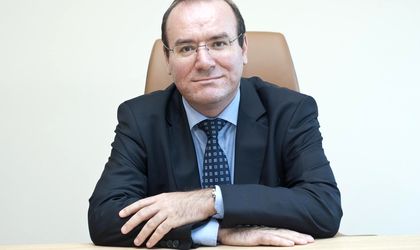 The total value of power deals in the non-renewable electricity and gas sectors amounted to USD 116 billion in 2010, up 19 percent from 2009 levels, according to PwC's annual Power Deals review.
Compared to the heady mountain of power deals transacted between 2005 and 2008, deal values remain low but conditions are in place for a return at least to the foothills of these peaks, according to the PwC's report.
"In Romania, transactions will come most likely in the field of renewable energy, especially after the legal framework in this area will become clear. We may also expect that major European players to decide to invest in conventional energy generation capacities, taking into account that the electricity demand in the future years cannot be covered from renewable sources only", said Alexandru Lupea, Partner, Assurance Services, Energy, Utilities and Mining Industry Group Leader with PwC Romania.
Expansion remains high on the agenda for a number of European companies as they weigh up moves to step up their international presence. For example, IP and GDF Suez have signalled that their merger will result in an initial period of rationalisation across their combined portfolio, followed by expansion in key growth markets.
"The trend towards global power deals, with cross continental acquisitions, will potentially step up a gear in 2011 as for example with Asia Pacific, the focus of deal activity has switched to encompass more investment in targets outside the  region . Also, the reaction to date of US regulators to the 2010 announced deals, suggests that the door is now more open to a greater flow of regulated utility deals", concluded Lupea.
Dana Verdes