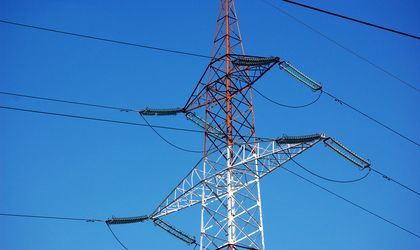 Economy minister Danut Andrusca said on Tuesday that national electricity provider Transelectrica, one of the most profitable Romanian state companies, is planning to open a branch in The Republic of Moldova, according to news.ro.
The minister had a bilateral meeting with his Moldovan counterpart, Economy and Infrastructure minister Chiril Gaburici.
"Moldova is an interesting and high-potential destination for Romanian investors and I am confident that starting this fall we will see a growth in interest from Romanian investors for the neighbouring country," Andrusca said.
The main topic discussed by the ministers was the privatization of Vestmoldtransgaz, which will be finalized next week.
According to a statement released by the Ministry, Andrusca talked about the fact that Transelectrica is successfully collaborating with IS Moldoelectrica in order to connect the systems of the two countries. "In order to improve this collaboration, Transelectrica is aiming to open a branch in the Republic of Moldova," the statement said.
The Romanian minister also highlighted the economic and political importance of the Ungheni-Chisinau gas pipeline, which he said is one of the most important development projects in the region and that it will contribute to ensuring Moldova's energy security.
"In the meeting, the two officials went over actions and measures that can be taken to strengthen the partnership between the two countries from an economic perspective.
Romania is already the main trade partner for Moldova, and the volume of Moldova's external trade with Romania reached USD 1 billion only in the first six months of the year.