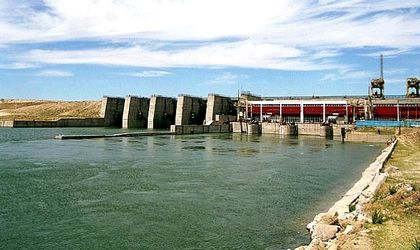 Hidroelectrica will have an investment budget of over EUR 800 million by 2020 to upgrade and refurbish the power plants currently in operation, according to the 2018-2030 Energy Strategy of Romania.
Also, the investments necessary for the completion by 2030 of the complex hydro-energetic facilities, optimized according to the current requirements, amount to about EUR 2.5 billion. These will be provided by both Hidroelectrica and other companies and authorities benefiting from these complexes.
Thus, in 2030, the total installed capacity in hydroelectric power plants in Romania will reach 7,490 MW compared to 6,741 MW in 2018. As a result of this installed capacity increase in 2030, the production of electricity in hydro power plants will increase from 16.55 TWh in 2018, up to 17.60 TWh.
According to the strategy, considering that the most hydro-energetically favorable sites have already been set up, new projects will have lower ROI and will need to be developed to provide benefits other than energy (prevention floods, water supply or irrigation).
The document points out, as well, that hydro-energetic facilities with complex uses are projects that produce local and regional effects, and the construction and operation of these facilities, which besides electricity also bring other social benefits, will continue to be sustained until 2030.
In this respect, a series of economic development policies will be promoted between 2018 and 2025 to ensure:
simplification of the association procedures between state-owned companies, local public authorities and private investors wishing to develop or complete hydro power projects with complex uses;
state participation in investments through budget allocations, for those objects of the arrangement schemes that will ultimately be found in the public domain of the state;
the establishment of a special tax regime and differentiated taxation on water use;
to bear the cost of services provided by the hydro-energetic facilities with complex uses by their real beneficiaries by contributing to the costs of maintenance and operation of these facilities.