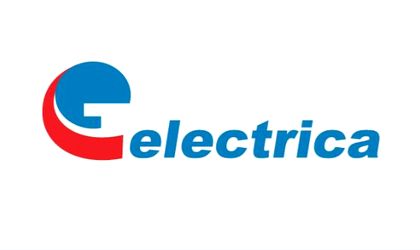 Electrica Group had a net profit of RON 59 million in Q1 2018, which was RON 110 million higher than the same period of 2017.
EBITDA increased by RON 141 million compared to Q1 2017, mainly as an effect of an increase of RON 155 million in the total revenues from exploitation and the evolution of electricity prices. Another driver of the growth was the 5 percent decrease of expenditures with salaries and employee benefits, as a result of optimization measures adopted by the Group.
Electrica's operational profit (EBIT) was up by RON 127 million from Q1 2017, while the total operational revenues in Q1 2018 went up to RON 1.3 billion, a RON 54 million decrease from Q1 2017.
In Q1 2018, Electrica Group distributed around 4.5 TWh (-2.5 percent from Q1 2017), to around 3.7 million users.
In distribution, revenues grew by 5.8 percent as a result of increased revenues from network construction, a growth that balances the effect of the 2.5 percent decrease in the distributed quantity, as well as the slight decrease in average tariffs for distribution operators.
For the supply segment, net revenues decreased by 13.8 percent as a result of 6.9 percent lower supplied quantity (at a national level, electricity consumption dropped by 9.2 percent compared to the same period of 2017), the 13 percent hike in energy supply prices, as well as the implementation of a new international financial reporting standard from January 1 – IFRS 15 – which led to the elimination of RON 31 million from the revenues in Q1 2018, without affecting the margin.
Consolidated prices for the acquisition of electricity dropped by 22 percent, to RON 742 million in Q1, as a result of a stabilization of prices on the energy market, compared to last year when historical maximum values were reached.