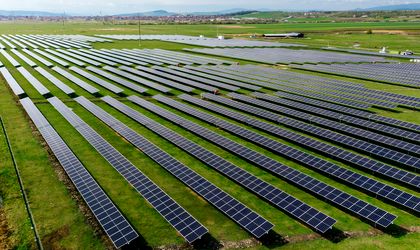 Photon Energy N.V. announces that Photon Energy Engineering Romania S.R.L. – the Group's Romanian subsidiary dedicated to engineering, procurement and construction (EPC) services – has completed and grid-connected another two solar photovoltaic (PV) power plants in its Romanian market. The plants have a combined generation capacity of 9.5 MWp.
High efficiency bifacial solar modules mounted on single-axis trackers will deliver a combined 13.9 GWh of renewable energy annually to the grid managed by Distribuție Energie Electrică Romania. The electricity generated by the plant will be sold on the energy market on a merchant basis, without any support or power purchase agreement with an energy off-taker. The Company expects the plants to generate a combined EUR 2.0 million in revenues based on the current forward prices for electricity base load in Romania in the next 12 months.
"We are excited to have expanded our portfolio of operating solar PV assets by an addititonal 9.5 MWp," said Georg Hotar, CEO of Photon Energy Group. "Following the energisation of our first four plants in Romania, the commissioning of the power plants in Aiud and Teiuș represents another important milestone for Photon Energy in the Romanian renewable energy market, where we plan to commission an additional capacity of around 10 MWp, expanding our IPP (independent powert producer) portfolio to over 120 MWp in the coming weeks."
Located near Aiud and Teiuș in Romania's Alba County, the power plants extend over 6.6 and 10 hectares of greenfield land, respectively, and are equipped with some 8,700 solar panels each. The power plants are owned and operated by special-purpose companies, which themselves are fully owned by Photon Energy Group.
The Company's IPP portfolio now includes 94 solar power plants, with a combined generation capacity of 113.1 MWp. Currently, a total capacity of nearly 100 MWp is selling subsidy-free clean electricity directly on the energy market.
The Company is currently developing utility-scale solar PV projects with a combined capacity of over 950 MWp in Australia and its key CEE markets, including over 240 MWp in Romania, of which a capacity of 10.3 MWp is set to be commissioned in the coming weeks. The remaining Romanian projects in the project development pipeline are expected to be built and commissioned in 2023 and 2024, making the Romanian market a significant contributor to the Company's goal of expanding the global electricity generation capacity of its IPP portfolio.