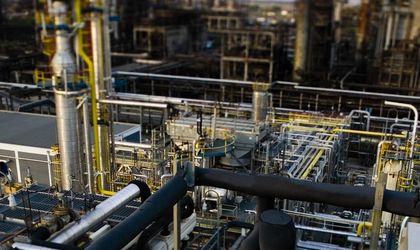 Oil and gas producer Petrom has reported a net income of RON 2.9 billion in the first nine months of 2011, which is a 107 percent increase from the RON 1.4 billion reported in the similar period of 2010. This was attributable to the Urals crude price that increased by 49 percent in Q3 2011 compared to Q3 2010.
In the Exploration and Production section, Petrom increased the segment sales by 23 percent to RON 8.7 billion on Q3 2011, compared to the similar period of 2010 and posted an RON 3.7 billion EBIT result, which is 65 percent higher than Q3 2010. On Q3, the crude oil and NGL production decreased by 1 percent to 24.8 million bbl, while the natural gas production increased by 3 percent to 3.96 bcm.
Petrom has increased the expenditure for exploration by 209 percent to RON 383 million.
In the Gas and Power segment, Petrom increased the sales by 23 percent to RON 2.4 billion at end-September and reported an EBIT result of RON 36 million. The consolidated gas sales gained 9 percent of RON 3.53 billion.
The refining and Marketing segment saw the sales increase by 28 percent to RON 13.7 billion, achieving an EBIT result of RON 189 million, which is an 18 percent decrease compared to the first three quarters of 2010.
Petrom Group allocated RON 430 million for the two power projects, Brazi power plant and Dorobantu wind park. The wind park started operations this October, while the Brazi power plant is expected to start commercial operations later this year.
Mariana Gheorghe, CEO of Petrom stated that Petrom will continue the exploration initiatives, mentioning the Totea onshore gas field and the joint-exploration of the Black Sea area with ExxonMobil. She added that the Q3 result was attributable to a favorable crude price and the increasing demand for fuel and gas from the economy,  together with an improved operational performance of the group.

Ovidiu Posirca